FL72 Review: Don Goodman reflects on the Football League weekend
Don Goodman on flying Foxes, howling Wolves, friendly Italians and hunting for new talent in January.
Last Updated: 01/01/14 11:03am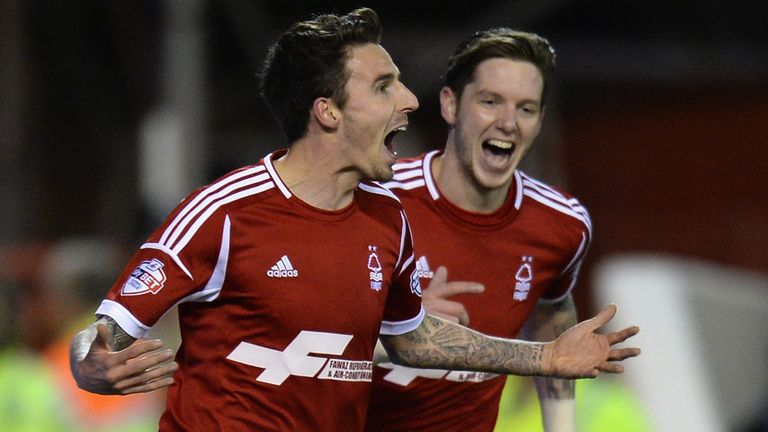 DON SAYS: Leicester had a mini blip but these players seem to have learnt a lot from playing Manchester City in the Capital One Cup (they lost 3-1) in early December. City were brilliant but since then Leicester seem to be moving the ball quicker and got better movement.
They've gone on to beat QPR, Reading and now Bolton. That's maximum points from three very difficult games. They are flying and it's hard to see anybody staying with them if they continue that level of attacking performance. Manager Nigel Pearson won't be happy with some of the defending but going forward, they are fantastic.
Relentless Rams at Barnsley
DON SAYS: I worry about Barnsley a bit. They play well but they keep giving away goals and you can't keep doing that. They'll keep going though and have a new manager in Danny Wilson. But it's another three points for Derby. Nigel Clough built the foundations there but Steve McClaren has taken them to the next level. He's got some very talented young players, they are very organised and they've just carried on scoring goals.
Plus they've only conceded six which is very unlike Derby! That is what is standing them in good stead. They've got Chelsea in the FA Cup coming up but we've seen how cup runs can damage teams. Look at Cardiff a couple of seasons ago. They can be great but more often than not, teams on a promotion run can be hindered. Derby will want to play Premier League football. They should forget about the FA Cup.
Hope for Hornets after holding QPR
Watford's new boss Giuseppe Sannino has done really well. He's got the backbone of a very good squad. Last season they were the best team in the division but couldn't see the job through. Now they've got a fresh impetus, although it's still a mystery why they have struggled. They've got an array of foreign players he will already know a bit, and some of the players will know a bit about him. This will make the settling in period a little easier.
Forest pip Leeds
Matt Derbyshire scored the late winner with a fantastic strike and that's back to back wins for Forest with outstanding goals. That will make Billy Davies very pleased and that win was a real statement of intent. Davies has been around the block and he knows what it takes. He has said he's looking for signings in January and managers will always want players. He's also got a chairman prepared to go that extra yard. It seems the owners are really wanting to be back in the Premier League and willing to financially back him.
They'll be looking for players in the attacking sense because that's where they're a bit light. I've been working for Sky Sports for eight years and it's remarkable how much talent there is below the Championship level. It's all about the scouting networks. Many clubs go foreign but there are several different markets - it just depends on preference.
Contrasting emotions for massive Molineux crowd
For the first hour, Wolves were as good as anything possible at this level. They were absolutely dominant and scored early on. It looked as though they'd crush Leyton Orient which is no mean feat. But they switched off and Leyton dug in really deep and waited for their moment and took full advantage. Wolves never really troubled them after that. Ironically, this great performance and result led to them dropping out of the top two. But the pace being set at the top of League One is phenomenal.
Click here to watch further video highlights from the Football League weekend.
Watch Yeovil v Watford, live on Sky Sports 1, on New Year's day, kick-off 5.15pm