Craig Mackail-Smith, Kevin Davies and Guy Branston on why the Football League is so competitive
Last Updated: 28/03/14 4:32pm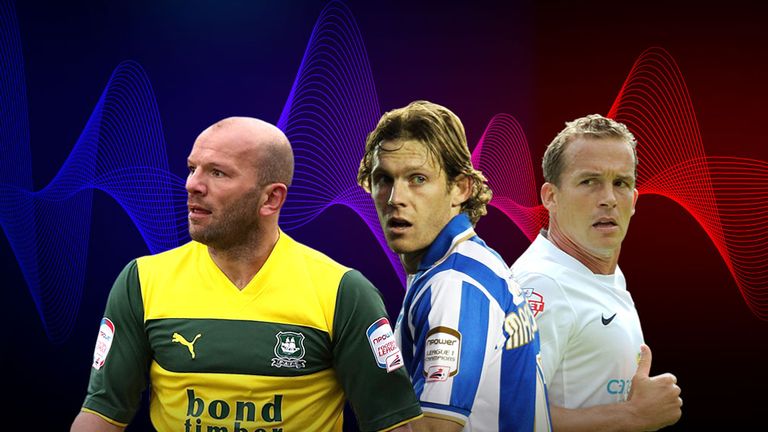 skysports.com gives you the chance to get inside players' minds.
As well as a weekly blog from Leicester striker Kevin Phillips, we have been speaking to some other seasoned campaigners in the Football League.
Brighton striker Craig Mackail-Smith, Preston frontman Kevin Davies and former Plymouth defender Guy Branston - who will all appear on Sky Sports News Radio's new show FL72 Weekly - have been giving their insight on all manner of footballing issues.
The disparity between top and bottom in most European leagues clear, but in some the measurable difference in quality between first and second place is equally as sparce.
Bayern Munich were crowned Bundesliga champions on Tuesday night with a 3-1 win at Hertha Berlin. The German club are unbeaten in their 27 league games with just two draws and are 15 points ahead of nearest rivals Borussia Dortmund in second with seven games to play.
But this season in the Premier League and the three FL72 tables the winning team is yet to be decided, with every league still open to at least two teams.
Sky Sports will bring you live coverage of the battle between Championship rivals Leicester and Burnley this Saturday April 29 from 12pm on Sky Sports 1 HD.
With this in mind, we've asked out FL72 bloggers about dominant teams, running away with the league and why their division title race will go down to the wire...
CRAIG MACKAIL-SMITH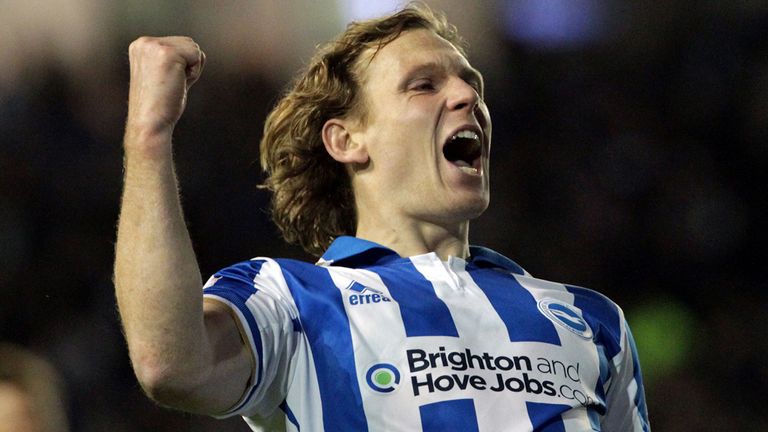 I never been in a team that's gone unbeaten like Bayern Munich but when I was with Peterborough we went on a really great run and we were winning games for fun. Being in a team that's winning week in, week out is a fantastic feeling but when you're playing against a team like that it's very difficult to stop them because you'll find their momentum and confidence drives them through every game and makes it even harder for you as the opposition to find that belief you can win the game.
Bayern were outstanding last season and for a relatively similar team to go on and better what they achieved and still compete in the cup competitions, shows what mental strength the players have and their desire to keep winning games; that's a hard thing to do at this level.
Now in the Championship, Leicester looked like they were very much in control of the top spot but I think they've had a little bit of an up-and-down run recently and they got away with a point against Yeovil on Tuesday night. They're still up top but this is going to be a massive game against Burnley on Saturday. I think if Leicester get the win they'll go on to win the title but if Burnley can nip it, the gap closes and the pressure increases on their rivals again.
Both these teams are very attacking with great forward partnerships. At the moment Danny Ings is injured, which has given Ashley Barnes a chance and then you've David Nugent and Jamie Vardy who are in great form for Leicester; I think they'll be goals in the game as it will be very attacking.I can't see either team being cagey or settling for a draw. 
It's fantastic to see how competitive all the leagues are this season and it's great that one team hasn't run away with the title or been relegated early doors across the four divisions. This has made it even more exciting for the supporters and the neutrals and that's what we want for English football. It's great if your team is winning trophies and dominating the league week after week but everyone else wants it to be competitive with the excitement of not knowing who is going to win.
KEVIN DAVIES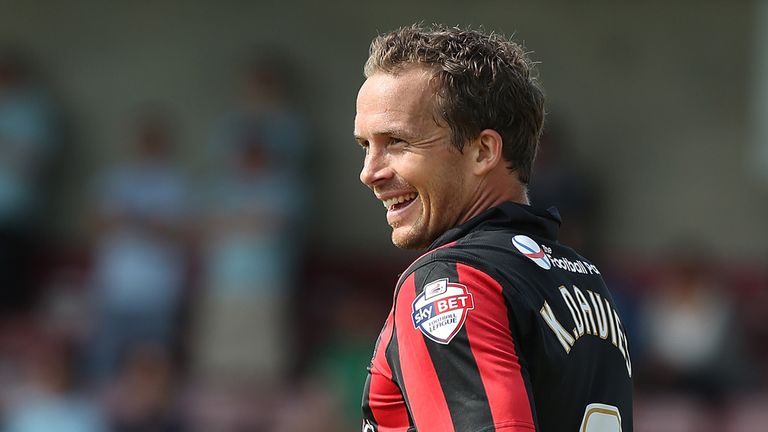 I've watched Bayern Munich in Bundesliga a few times this season and the other teams in the league are definitely struggling to keep up. This is down to their quality and their manager Pep Guardiola. They are a dominant force in their county and in Europe as well; they're the top team around at the moment and it's no surprise that they've won the league with seven games to go.
In terms of our own league I think it's fantastic that in each division the title is still up for grabs.
It's been a really good season for all of our football leagues and the League One title battle has certainly been up there with the best. I think this is a knock-on effect of the standard in the Championship and the Premier League. In the Championship you're seeing some quality sides struggling to get anywhere near the promotion places. I think the strength of those has filtered down to the League One and Two and raised the standard with teams getting a lot better and more competitive.
Our league has been so tight and since the start of the season I've said, 'if we finish behind Wolves we'll go up automatically' and that hasn't changed for me. Brentford lost in midweek and that's given us and the other teams a way in. We've been disappointed with the draws we've had and with the loss at Swindon last weekend because we could be in much closer contention but we won't give up on those spots because we know things can change very quickly.
I've been impressed with the way Leicester have reacted with what happened to them in the Playoffs last season and I think to come back and pick yourselves up is hard and to do. I'm not surprised they're up there because they probably have the best squad in the league. Me, like everyone else, can't believe how well Burnley have done this season because I think most of us expected that squad to fall away a little bit at Christmas time but they've stuck at it. Sean Dyche, an old team mate of mine, is a fantastic manager and he's got his team full of confidence and even when they're behind in games they look like they're going to come back and win and score plenty of goals
 
GUY BRANSTON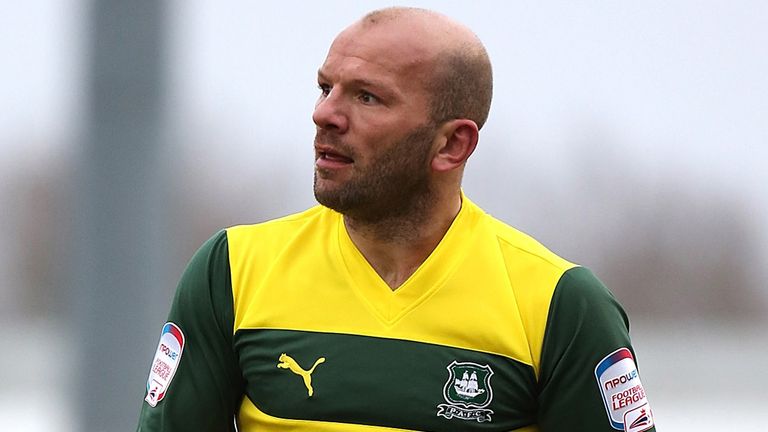 The hugely-competitive teams in League Two have been the ones with the big budgets. If you look at the top seven you've got York, who are trickling in to the Playoffs after having been on a fantastic run, but once you're there you've got big hitters in Oxford, Burton, Fleetwood, Chesterfield and Scunthorpe; they understand that if you spend the money you've got a chance of getting out of this division.
Rotherham did it last season and teams have done it before that. This is where you have to look at these clubs and realise they're really putting their hearts on their sleeves; they're going for it and putting the money where it matters with their playing budgets and investing in big squads. It really works in this division.
Then you look at Rochdale, who are running away with the league with a very little squad, but Keith Hill does that. Hill is a fantastic manager who knows players and knows how to get the best out of them in tight budget restrictions. 
Money doesn't always win you the league but it certainly helps you get out of it. 
I've never been a part of a team that's run away with a championship; if I'm honest I've constantly scattered around and been lucky if I'm in a team for a full season. But when you do come up against teams that are on a great run it does want to make you want to beat them more. I'm a competitor - David and Goliath stories are what I'm built on; I've come from a humble background and gone on and done well for myself. If I was playing Bayern Munich, I'd try everything in my power to stop that unbeaten run on the Saturday afternoon.
I'm really looking forward to Saturday's FL72 game because I'm a Leicester fan. It's going to be great match up between Sean Dyche and Nigel Pearson who are both fantastic managers. Dyche has gone about his business quietly and effectively and now he's reaping his rewards with a team that have had a brilliant year. 
Leicester dropped some points against Yeovil, which I think opens up the door for this game and really puts the Championship on the map as one of the better leagues in the world. 
Don't forget download FL72 Weekly every THURSDAY morning from skysports.com