MK Dons: Keith Andrews says Man United's conquerors have strong philosophy and young stars
Ben Reeves caught Keith's eye in stunning win over Louis van Gaal's men
Last Updated: 27/08/14 6:17pm
MK Dons is a club that has a very special place in my heart.
It was where I turned my career around and fell back in love with football thanks to the wonderful people have involved at the club, none more so than the infectious chairman Pete Winkelman.
MK Dons is a club that has received a lot of criticism from the moment they formed but the people who were pivotal in putting them on the map and giving Milton Keynes a football club to be proud of are in this for the right reasons, unlike other owners in the game.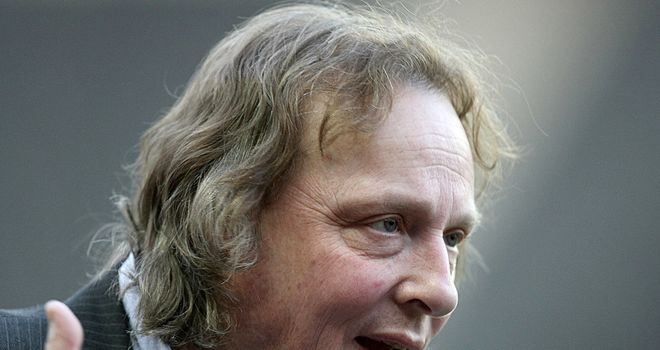 There seems to be a misconception in football that MK Dons have a bottomless pit and shell out big contracts for League One but that's not accurate.
Yes, they have a state-of-the-art stadium that is the envy of clubs a league or even two leagues higher but the club is run in a stringent manner to ensure it has a long-term and sustainable future.

I've worked with Karl Robinson at both MK Dons and Blackburn, where he coached under Paul Ince and Sam Allardyce, and he would always put on good sessions that were demanding and varied so players didn't get bored.
He served his apprenticeship at Liverpool's academy and you can see elements of that in the way he has really stamped his footballing philosophy on MK Dons; the brand of football they play is a pleasure to watch.
Recruitment
Like most League One and League Two sides, MK Dons have relied heavily on the loan market, pinching players that have been released by bigger clubs and also nurturing players through their own academy.
You only have to look at the goal scorers against Man United, Benik Afobe and Will Grigg, to see how clever they have been with their recruitment.
I played with Benik at Bolton a couple of seasons ago and I was certain after a couple of training sessions that he was destined for a very bright future but injuries and not really settling at one club has seen his progress stutter.
I think he's at the perfect club for him to kick on now and show his undoubted talent on a consistent basis – two goals after coming on as a substitute against Man United isn't a bad way to start!
Grigg, meanwhile, is a player that Brentford paid a lot of money for after he set League One alight with twenty goals for Walsall a couple of seasons ago so getting him on board was a good bit of business.

The way football is played nowadays it's so important that you have pace and energy in your side and this is something that MK Dons have all over the park with their eager and hungry squad.
Express
When you add the experienced heads of Dean Lewington, who has just had a well-deserved testimonial at the club, Darren Potter and Anthony Kay into the equation, then it's a very healthy looking side that has a bit of everything.
These three in particular led by example on Tuesday night and allowed the prodigious young talent around them to go and express themselves against possibly the biggest club in world football.

One young Don who has had a lot of attention from Premier League clubs has been Dele Alli – and I'm not surprised at all. Having seen him play on a few occasions it's easy to see that he has all the attributes to play at the highest level if he keeps progressing like he has done in the last year or so.
I thought he and Potter ran the midfield last night but the one player who impressed me the most was Ben Reeves, a lad who came through the youth ranks and made a few substitute appearances at Southampton.
Despite injuries last season Reeves still managed to score 11 goals in 35 matches, but his game is about more than goals as he had a hand in every single goal against United.
He is such an intelligent player that picks up those clever positions in between the opposition's midfield and defence to create space for himself so he can find those killer passes for his strikers and pacey wingers.
Implement
Everybody apart from Manchester United supporters seems to be getting enjoyment from seeing them struggle over the last 12 months but I suppose that's got to be expected when you've been at the top for the last 20 years.
They have a hugely experienced and charismatic manager at the helm that will get them back to where they belong but, as Louis van Gaal said in his press conference after the match, it may take some time to implement his ideas
Only they will know if they underestimated MK Dons by resting certain players but with no European exploits this season surely this is a competition they would have wanted to go far in.
The gulf between these two clubs couldn't be much bigger as the signing of Angel di Maria, for a British record transfer fee of circa £60 million, showed.
If you add in Di Maria's wages, those figures would keep a club like MK Dons going for over 30 years but that gulf didn't show on Tuesday as the Dons pulled off their greatest every victory that will long live in the memories of their players, staff and adoring fans.