Millen happy to land Kilkenny
Keith Millen is delighted Bristol City won the race to sign former Leeds midfielder Neil Kilkenny.
Last Updated: 24/06/11 5:22pm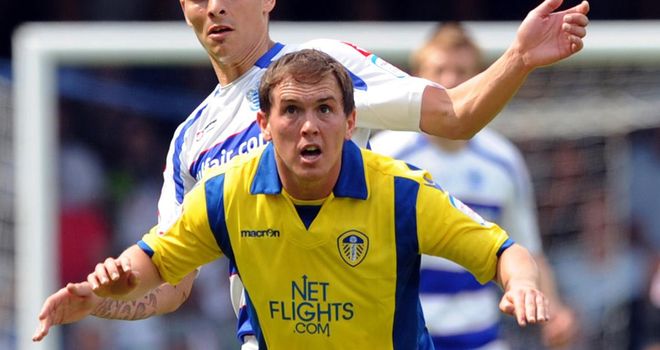 Bristol City manager Keith Millen has expressed his delight at winning the race to sign former Leeds United midfielder Neil Kilkenny.
Skysports.com revealed earlier on Friday that Kilkenny had agreed a three-year contract at Ashton Gate after turning down the chance to stay at Leeds.
The Australia international was wanted by several Championship clubs and Millen is happy to have added Kilkenny to his squad for the coming season.
"We're delighted he has agreed to join us as we've been following him for a little while," Millen told the club's official website.
Excited
"Leeds United offered him a new contract and there were other Championship clubs showing interest but he's opted to join us.
"He's a passing midfielder with a great range and he demands the ball. He's a good age and an Australian international who has played a big part in Leeds' success in recent years
"He's excited from speaking to him and he likes what he has heard about the club. He wants to help us get into the Premier League.
"There aren't many creative midfielders available so the search has been difficult. The top players cost a lot of money but we've been fortunate in getting him on a free transfer."