Bristol City boss Derek McInnes says referee right to deny Sheffield Wednesday
Bristol City boss Derek McInnes felt Andre Marriner made the right decision disallowing a late Sheffield Wednesday goal.
Last Updated: 08/12/12 8:06pm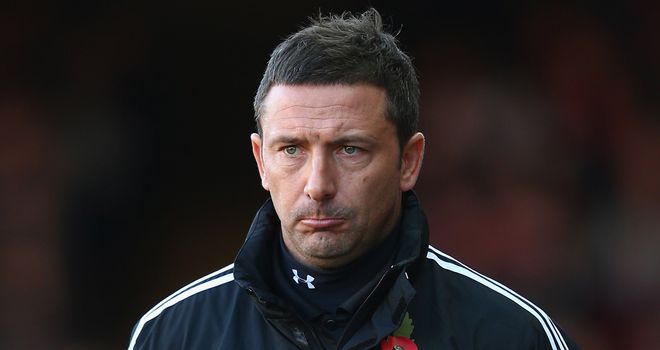 Marriner chalked off what seemed to be a late Gary Madine equaliser for the hosts in a farcial sequence of events.
Miguel Llera appeared to manhandle the referee in the build-up to the 'goal' as he appealed for a penalty after an apparent handball - and as he was booked before Madine's effort crossed the line, the lifeline was ruled out.
"The ref gives a free-kick prior to the ball going in the net; my players have said they heard a whistle before the ball went into the net," McInnes said.
"For me the only thing I have seen is the over-reaction of the centre-back grabbing the referee with both hands, it was over-aggressive.
"You can't manhandle the referee, he is quite within his rights to give a free-kick, that's a fact.
"Whether Sheffield Wednesday might have had a penalty before that is another matter, but before the shot came in the referee's whistle had clearly gone.
"The complaint they should have is whether it was a penalty or not. It could have gone either way."