Henderson looks to future
Darius Henderson believes his best years are still to come after scoring a hat-trick in Millwall's 3-0 win over Leicester.
By Matthew Skinns
Last Updated: 24/10/11 10:41am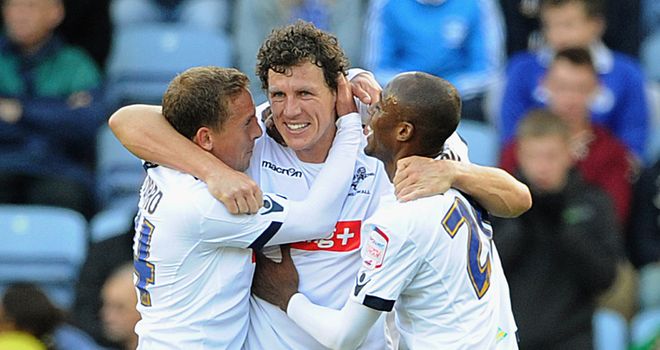 Striker Darius Henderson believes he has overcome his injury demons after scoring a hat-trick in Millwall's 3-0 crushing win over Leicester.
A detached hamstring tendon kept the forward out of action for a year with Sheffield United before his summer move to the Lions.
The 30-year-old bettered last season's goal scoring tally of just two in Saturday's match against Sven-Goran Eriksson's men, securing Millwall's first win in 11 Championship games.
Henderson admitted he has never been more driven, having made major lifestyle changes.
Impeccable
"Last season was the worst of my career," he said.
"You have to look at yourself and start asking questions, but hopefully the best years are ahead of me now.
"My lifestyle really is impeccable at the moment. I've changed everything - from my diet to the general day-to-day stuff.
"I've never been more motivated to do well having come off the back of the year I've had."