Chambers focused on survival
Luke Chambers is focused on keeping Nottinghamm Forest up and will not use an uncertain future as an excuse for the team's position.
Last Updated: 29/03/12 6:59pm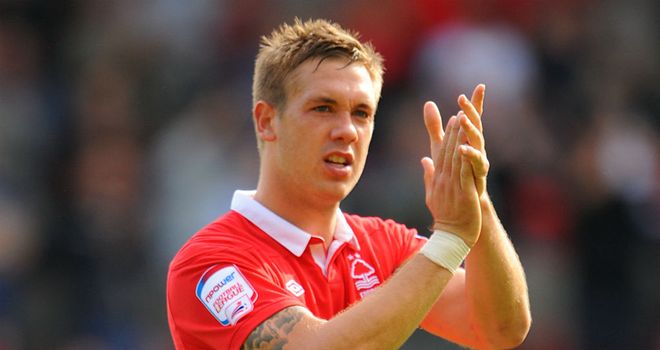 Luke Chambers insists he is focused on preserving Nottingham Forest's Championship status and will not use an uncertain future as an excuse for the team's lowly position.
The Forest captain is one of several players whose contract expires in the summer and talks regarding any extensions are currently on hold.
Chambers, who has been linked with a move to Premier League side West Bromwich Albion, is adamant the situation has not had an impact on the players' efforts.
With Forest five points outside the drop zone with seven games remaining, the defender stressed the priority is ensuring the club do not slip back into League One.
Heart on sleeve
"Throughout the season, people have been trying to make excuses to explain why we had not being doing so well," said the 26-year-old in the Nottingham Evening Post.
"But for me and the other lads who are out of contract, that has never been an issue. Nobody enjoys losing, there is no one in that dressing room who does not go out and give their all every week.
"We are playing for our futures really, aren't we? We are not going to go out there and toss it away. I play with my heart on my sleeve. I always give my all and so does everyone else.
"We want to do all we can to keep Forest in the Championship. It's not through a lack of hard work or effort that things have not gone for us this season. But, thankfully, things look as though they are turning for us.
"We have put a decent little run together, we have given ourselves a bit of daylight but we have to keep going.
"I can only speak for myself, but I try to put things to the back of my mind and focus on securing Forest's Championship status."