Derby County coach John Metgod backs referee over Dexter Blackstock's red card
Derby County coach John Metgod has backed the decision to send off Nottingham Forest's Dexter Blackstock.
Last Updated: 30/09/12 6:49pm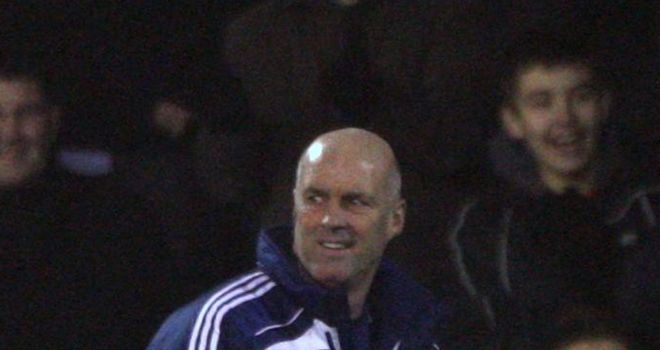 Referee Robert Madley dismissed Blackstock after adjudging the Forest player had deliberately elbowed Derby's Richard Keogh, just a few seconds into the second half.
County went on to claim all three points from a feisty encounter when Craig Bryson pounced nine minutes after the end of Blackstock's contribution to the game.
"I'm in the lucky position to go home and in about two-to-three hours' time, I'll have another look at it and make up my mind, which for the referee, obviously he can't," said Metgod.
"The only thing I would say is I can't see a referee taking a decision like that if he's not absolutely convinced.
"If there was any doubt whatsoever, I can't see him sending him off."