Andy Reid says Nottingham Forest must have courage in their new style of play
Andy Reid says the Nottingham Forest players must support manager Sean O'Driscoll in transforming their playing style.
Last Updated: 24/10/12 3:10pm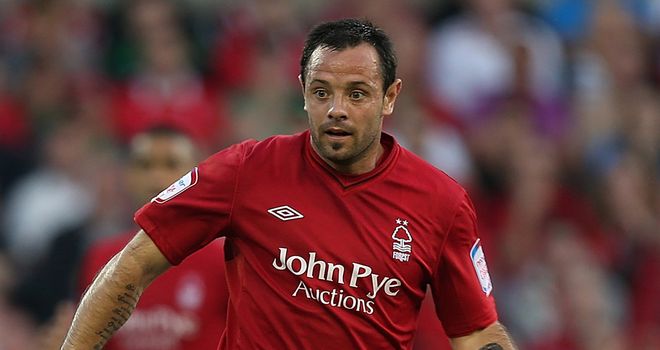 O'Driscoll wants Forest to develop a style of play that places greater emphasis on accurate passing and to cultivate a culture where the players have the courage and mental strength to trust the new approach.
Forest claimed a 2-2 draw at Blackpool on Tuesday night and Reid, one of the senior players, insists it is down to the squad to follow the manager's lead.
"It is something the manager is trying to introduce, but we all have a responsibility to work on this," Reid the Nottingham Post.
"Even as one of the senior players in the squad, I am still learning all the time and I really enjoy that.
"It is important to try to make yourself better as a player. We are definitely all trying to build a culture here. It is our responsibility to see it through.
"It starts with the manager, but we all have to play our part.
"It is about looking at the bigger picture. We need to look at the process and the methods that will get us to where we want to be. That is what we are trying to do at the minute."