Nottingham Forest defender Sam Hutchinson could be out for six more weeks
Nottingham Forest will be without defender Sam Hutchinson for at least another month.
Last Updated: 02/11/12 9:18am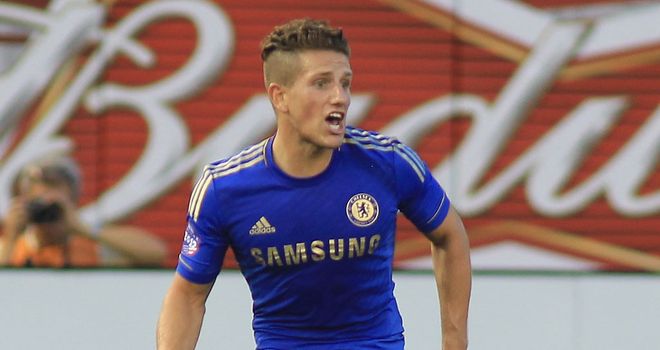 The 23-year-old, who is on loan from Chelsea, has not featured since he hobbled out of the 1-1 draw with Crystal Palace in September with a knee injury.
Forest boss Sean O'Driscoll says he is hopeful of keeping Hutchinson at the City Ground but says the final decision on where he completes his rehabilitation will rest with Chelsea.
O'Driscoll told the official Forest website: "The prognosis is that it's probably going to be another four-to-six weeks. He'd like to stay and rehab his knee here.
"We're a smaller club, and I'm not saying we've got better care, but you can sometimes fall between the gaps at a big club like Chelsea.
"He's their player and we've tried to do everything with their blessing, so we'll assess whether he'd be better off returning for treatment or staying here."