Jamie Mackie hails Harry Redknapp appointment as QPR manager
Jamie Mackie has welcomed the appointment of Harry Redknapp as Queens Park Rangers' new manager.
Last Updated: 26/11/12 2:01pm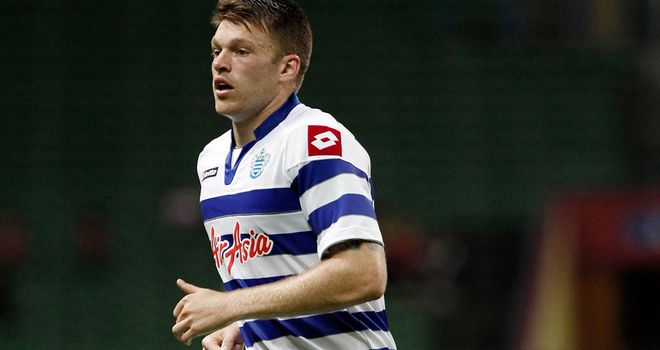 QPR did less than impress their new boss with their 3-1 defeat against leaders Manchester United at Old Trafford at the weekend, resulting in the side remaining firmly bottom of the league following a dreadful start to the season.
Fans will be hoping Redknapp can repeat the same success he had with Spurs at White Hart Lane and turn the season around for Rangers, and Mackie is equally optimistic.
He said: "Harry is a brilliant appointment. I'm a Tottenham fan so I'm excited. Let's hope he can do what he did at Spurs."
"The manager will have his own views and everybody has to buy in to that."
Redknapp's arrival follows the dismissal of previous manager Mark Hughes from Loftus Road, who had a miserable start to the season.
Hughes was in charge of the side for ten months and manager for 34 matches, winning just eight fixtures during his reign.
Despite his choice of expensive talent, Hughes' players failed to impress and deliver the results they needed on the pitch.
Mackie admits that fellow players must take their share of responsibility for Hughes' departure, saying: "The manager brought a lot of these players in and there were some good players here already. We have to take responsibility. It's no good pointing the finger at anybody else.
"You have to make sure it comes from within and when you go on to the pitch everything has to come from within. You have to do your best each day for whoever is in charge."