Nottingham Forest boss Billy Davies targets successful second spell
New Nottingham Forest manager Billy Davies is determined to lead the club to the Premier League during his second spell.
Last Updated: 11/02/13 3:53pm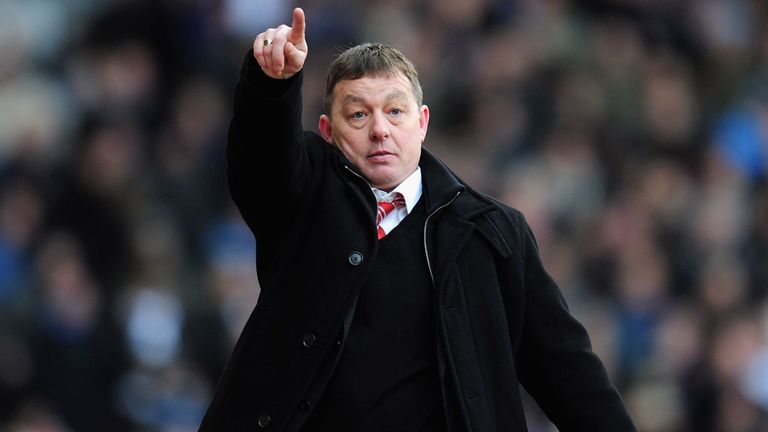 Since the 48-year-old Scot was sacked by Forest in June 2011, the Championship club have rifled through four different bosses before picking Davies to succeed Alex McLeish, who lasted just 40 days in the role.
Davies, who has not managed another club in the 20 months since his departure, has signed a three-and-a-half-year contract with Forest chairman Fawaz Al-Hasawi.
Speaking at Monday's press conference, Davies said: "Over a period I think we've got to look at taking this club to where we think it belongs. That is certainly the ambition of the majority of the people here and certainly my ambition.
"I've said time and time again that not all managers get sacked because of results. It's a result-driven business but sometimes that's not the case. I accept that these things happen and moved on in my life.
"I never thought that my next chapter would be coming back to Nottingham Forest although I always said I wanted to come back one day to finish the job off.
"I am very confident, having spoken to the board. I've got no doubt in my mind that these people will do all they can do get the club to the Premier League. That's why I'm here and I'm very much looking forward to it.
"You have your discussions as normal. I'm not a fool. I may speak to the chairman regarding players. We'll try and find the right type with the right financial package and if that can happen then I'm sure we'll do all we can to get that player.
"There's always changes at a football club - managers, coaches, players and board members come and go. The one thing that is constant is the supporters, and we've got absolutely loyal ones here.
"They are supporters that demand a certain level of performance. That expectation I'm delighted to have because our supporters have had great success in the past and want great success in the future.
"There's been no mention of promotion or any level we've got to get to. We'll just look to the next game and do that with the remaining 15 matches of the season.
"I don't know what took place in the past and it remains in the past as far as I'm concerned. I'm very much looking forward to working with everybody at the club. I want to make it clear that I'm here because I felt I had unfinished business.
"I wouldn't be here if I didn't think it was possible. We all know the Championship is very difficult and we have an under-achieving squad. There's an abundance of talent."
To find out more about live football on Sky Sports, Click here