Billy Davies is not worried about Nottingham Forest's owners interfering in team selection
Billy Davies is not worried about Nottingham Forest's owners interfering in how he manages the team.
Last Updated: 12/02/13 12:34pm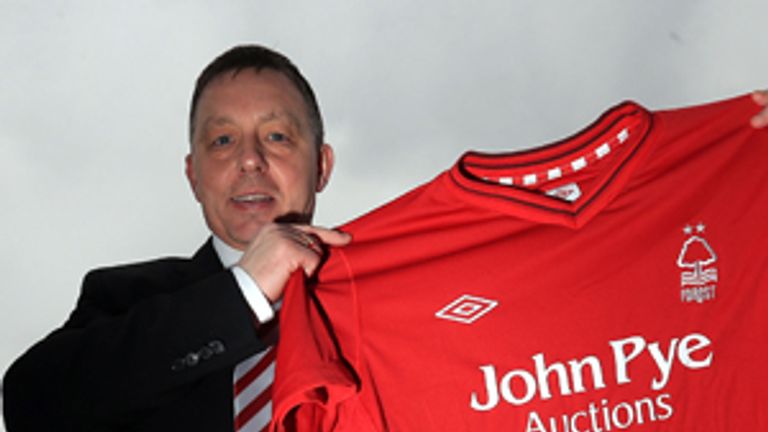 It is thought that both of Davies' predecessors - Sean O'Driscoll and Alex McLeish - left the City Ground at least partly because of the Al-Hasawi family attempting to have a say in first-team affairs.
However, Davies insists that will not be a problem for him as he has it in writing that he is in complete control of the playing side of things.
"That was the offer, it did not have to be requested or demanded," the Scot told reporters on Monday at his first press conference since succeeding McLeish on Thursday.
"I never asked about that or had the conversation about it. Fawaz (Al-Hasawi, chairman) made it absolutely clear he wanted me to manage the football club, to manage Forest and try to get the club into the Premier League.
"I did not need clarification, not a word, it was there in black and white."
Davies, back at Forest 20 months after he was sacked by the old regime, added: "A manager just wants to manage the football team, not necessarily manage the club, just the football team.
"That's what he is employed to do, to manage the quality of the squad and what you need within it.
"If you get that, you don't mind what happens in the future."
Davies has stressed the importance of stability on his return to the job.
Davies revealed: "I said to Fawaz (Al-Hasawi, chairman), why are Manchester United successful? Why are Arsenal and Everton successful?
"The longer the relationship goes on, the more success you get. It can be good if you can get that working relationship, over a long period of time, as those clubs have found out.
"At this moment in time there are too many clubs making too many knee-jerk reactions."
The Scot, who has signed a three-and-a-half-year contract, added: "I don't know what has gone in the past, there have been changes here, but I do not know why.
"I left my job (at Forest) early previously. I know the situation, I know why. It happens. But the most successful clubs are the ones that bond a working relationship over a long period of time.
"If you can do that, then achievements can be reached."