Celtic defender Kelvin Wilson insists a second league medal will mean more to him
Celtic defender Kelvin Wilson feels he will have really earned his Premier League winners medal this season.
Last Updated: 20/03/13 1:27pm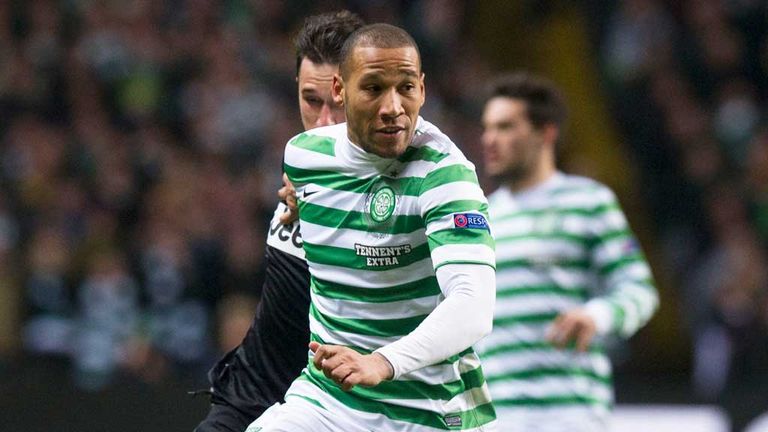 Neil Lennon's men are on the verge of retaining the title, which will give Wilson his second league badge since joining the club at the start of last term.
Wilson's first season at Celtic Park was marred by injuries and a dip in form, after he had been frozen out at his previous club Nottingham Forest following his decision to sign a pre-contract agreement with the Hoops in January 2011.
But the centre-back has been more prominent in the current campaign with some outstanding performances domestically and in the Champions League.
Wilson said: "I've played a lot this year. I think this has been the most I've played in almost three years.
"I had my issues in my last season at Nottingham Forrest, I wasn't training or playing, and then at Celtic I've had injuries or not been able to get into the team because they have been doing well.
"But this season has been a good run for me and I'm enjoying it. When you enjoy it, it makes it easy, but if you're happy with personal things, it's 10 times easier and that's how it's been this year.
"I think winning the league this season would mean even more to me than last year. Things weren't right on a personal note so I didn't enjoy it as much as I could have.
"A lot of things have been right this year - not perfect, but right - so I've got on with my football and I think it's shown."