Champions League: Kelvin Wilson calls on Celtic to get act together
Kelvin Wilson has called on Celtic to get their act together before the Champions League first leg qualifier.
Last Updated: 10/07/13 6:24pm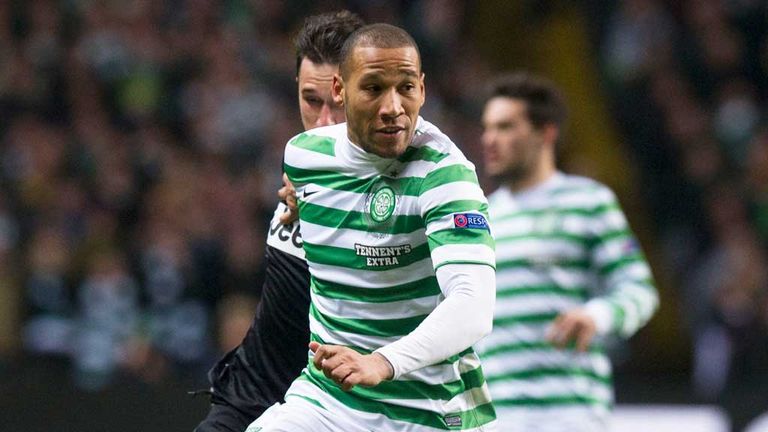 After suffering narrow defeats by Ukrainian side Sevastopol and Romanian outfit Cluj, the Hoops' third loss of their pre-season tour to Germany and Austria was their most comprehensive, a 6-2 thrashing by Greuther Furth in Bavaria.
New signings Virgil van Dijk and Amido Balde and trialist Steven Mouyokolo have been used in experimental line-ups by manager Neil Lennon, who is also having to juggle some injuries,
Wilson told the club's official website: "As a team we've got to do better. I know we've got loads of players out but with the boys that came in we've got to do better.
"The new boys have settled in really well as they are experienced players.
"Virgil is young but he's an experienced player as he's played a lot of games and Steven has played down south for quite a few teams.
"They are both experienced players so it's been pretty easy for them to settle in. It's not easy but that's what these games are used for.
"They are there to try different systems, try players in different positions and that's what we did so although the fans and the players won't be happy with the result, it's something you take on the chin in these situations."
Lennon believes different challenges posed during pre-season will help his side prepare for the new season, a sentiment with which Wilson concurred.
He said: "That's the exact thing for going into Europe - you want different challenges from different teams from different countries.
"That's something we've done really well by arranging these games.
"We'd rather learn something in losing games and then get off to a flier in the league than win these games and then hit a brick wall when the season starts."