Transfer news: Nottingham Forest tried to add before loan window closed
Nottm Forest boss Billy Davies tried to recruit before the loan window closed, but is now turning his focus to January.
Last Updated: 02/12/13 5:13pm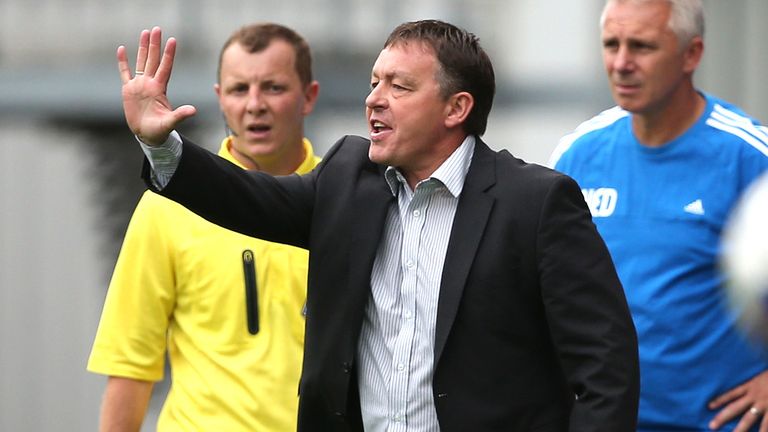 The Reds have been looking for additions since the summer, with a creative wideman and a proven goalscorer very much in their thoughts.
There was, however, to be no movement before Thursday's deadline and Davies must now tackle the hectic festive period with those already at his disposal.
He has no issue with that and believes Forest will be well placed to press ahead with their promotion push if they can enter 2014 among the Championship frontrunners and ready to dip back into the transfer market.
Davies said in the Evening Post: "We made a couple of enquiries but, unfortunately, there are many reasons why you don't get players.
"They have to be the right type, they have to be the right value, they have to be available.
"There are many reasons why things don't happen, but we certainly tried. Unfortunately, for many different reasons, it just was not possible.
"It is what it is. It is all about staying in the pack until January. Don't get excited when you win, don't get down when you lose, just keep plugging away.
"If you can keep yourselves amongst it, you can see where you are in January then, from there, you have the big race to the finish."
Davies, meanwhile, has given his backing to Jamaal Lascelles despite the young defender's mistake against Reading on Friday night.
"That's young players for you, that's what you get," said Davies of Lascelles' involvement in Reading's second strike. "They'll have good games, they'll have bad games.
"He cost us the second goal because of the marking arrangement, but that's his age and he will get experience in every game he plays.
"We'll keep working with these young boys and do what we can in regards to turning them from boys into men very quickly.
"He's fitted in quite well and done well in some games and not so well in others. He's a young player, like Jamie Paterson, Karl Darlow and one or two others. They're here for the long-term, not just for the sprint, and they'll just get better and better."