Neil Warnock reveals why he turned down Nottingham Forest job
Neil Warnock turned down the Nottingham Forest job because he is not the "right one" to take the club forward.
Last Updated: 25/03/14 10:48am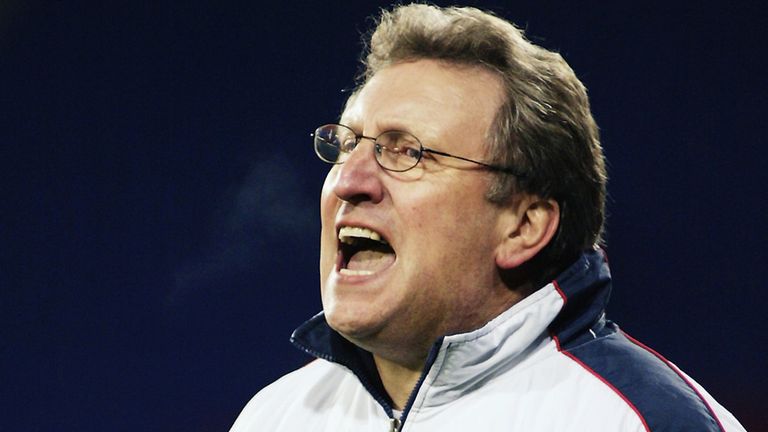 Warnock was immediately installed as favourite for the manager's job when Billy Davies was sacked by Forest on Monday following a run of eight matches without a win.
But after talks with chairman Fawaz Al Hasawi, Warnock said he felt it was not the right job for him, and also that he was not the right man for the Championship club.
Sky sources meanwhile say that Al Hasawi turned Warnock down because he wanted too much money, and was not in any case the right man for Forest.
Warnock told talkSPORT: "I did say, if the right (club) came up I'd take it...and with nine games to go, possibly 12 games - with the play-offs - it was ideal for me. The talks started well, but in my eyes deteriorated.
"The experience I've got, let's not forget, the last three clubs I've been a bit unlucky, I've had three new owners. So I've got an idea of owners and what they want and how they work. In the end I didn't think I was the right one."
Academy manager Gary Brazil has been put in charge for Tuesday night's game against Charlton at the City Ground.
Warnock insisted he had no problem with Al Hasawi but claimed that some managerial decisions might be difficult under Forest's structure. He believes Gianfranco Zola or Stuart Pearce could suit the job in the long term.
He added: "They've put Gary Brazil in tonight and for the moment that's what they want.
"I'm sure someone like Pearce or Zola will come in, somebody like that will end up there. Stuart Pearce would be ideal. But it wasn't for me really.
"When you've got 10 games, possibly 12 games to go. When you've got experience, or you've done the job, you've got to do it how you want to do it and I didn't see that if I'm honest with you.
"(The chairman)'s a nice guy, I got on alright with him. There's just certain criteria that even I can't do, even if it's the right club.
"It wasn't fair really because you're not guaranteed to win games and you lose one or two games in that situation and it could become a little embarrassing behind the scenes.
"I didn't want that, I wanted a clear road ahead to do what I wanted. If I can't 100 per cent go into it knowing I'm going to be able to manage as I manage then I can't commit myself.
"In the end it just didn't add up to me. I thought I'd be doing it for the wrong reasons. It wasn't the financial part of it - it was the opportunity to get a club back up through the play-offs."
Warnock said the background of Al Hasawi could be an issue for the club - not the fact he is Kuwaiti, but because his expertise is business, rather than football.
He said: "I don't want to be accused of being anti-English. I'm not anti-English.
"But there was no-one you could talk to - at the club - English-wise that knew about football, that you could have a conversation (with) about getting things done.
"They've got to alter that issue. Because, it's all right having good intentions but you've got to know the rules and regulations and know where you're going.
"It seemed very, very difficult to get anything done at the club. It's just natural for them - it's how they are in life.
"It's almost how they're brought up. This is how we deal in the business world and they're successful in the business world so they carry on and take it on board.
"But in football, it's not like that. Yes, it can get you so far but it can't get you to the very top. Even at Manchester City, they let him (manager Manuel Pellegrini) get on with it and they're spending billions.
"It doesn't work like that. In the end, they have to be very careful. This guy's put a lot of money into Forest and they (the fans) like him, they think he's a good chairman and I haven't got a problem with that."