Championship: Stuart Pearce claims to have mellowed since Nottingham Forest playing days
Incoming Nottingham Forest manager Stuart Pearce insists he has mellowed since the days he earned the nickname 'Psycho'.
Last Updated: 04/04/14 5:13pm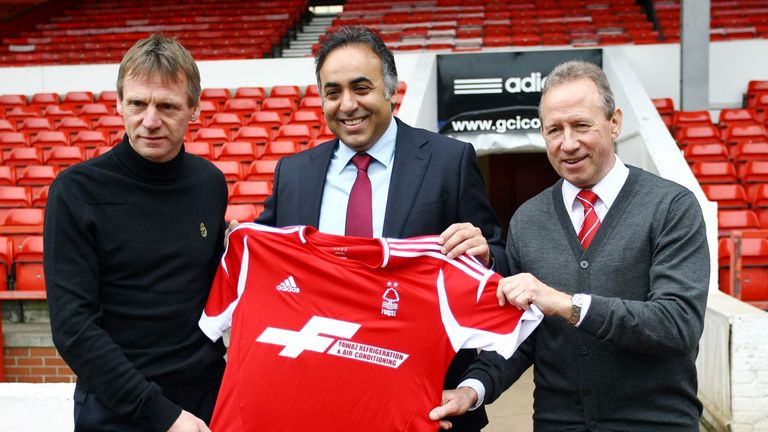 The former Forest captain remains a hero at the City Ground and he will make an emotional return in the summer after signing a two-year contract to succeed Billy Davies.
Pearce made over 500 appearances for the club as a player during a 12-year stay, twice winning the League Cup under Brian Clough. He also had a spell as caretaker boss during the 1996-97 season following the departure of Frank Clark.
The left-back's tough-tackling, no-nonsense, passionate approach earned him his famous moniker.
But the 51-year-old insists he is much calmer now and nothing like he was as a player since he went into management.
"My on-pitch persona is different to what I'm actually like now. What I was like as a player galvanised that reputation," said Pearce.
"I take my time to get to know people. I won't be all over anyone from day one.
"I need to gain the trust and then a reputation develops. Sometimes the perception I have goes before me. They think that I'm this tyrant that gets hold of players by the neck in the dressing room.
"But when you scratch under the surface and talk to players, people think, 'He's not really like that'."
Pearce turned down the job for personal reasons last week following initial talks.
However, with a club so close to his heart calling for him, he was persuaded by Forest owner and chairman Fawaz Al-Hasawi to resurrect discussions.
A compromise was reached for him to begin in the role in the summer and for academy manager Gary Brazil to continue on an interim basis for the remainder of the season. Forest, still chasing a play-off place, face Millwall at the City Ground on Saturday.
The former Manchester City and England Under-21 boss said: "Unless I could come through the door and be 100 per cent committed, it wouldn't be fair on the football club.
"The factors were two-fold: one or two family issues, with my children, which need to be resolved between now and the summer. And above that there were so many commercial issues that I would have had to walk away from, commitments that I'd promised people I'd complete, and I'm not that way inclined.
"I spoke with (club ambassador) John McGovern and the chairman last week and said that, unless I could come through the door and be totally 100 per cent committed, it wouldn't be right or fair on the football club. I would not do it to this club. But everything will be in place come the summer.
"For the chairman to come back to me (and offer the job for a second time) after that was a real big lift for me. It was a great opportunity."
Al Hasawi's attitude impressed Pearce who is looking forward to building a fruitful working relationship with the Kuwaiti businessman.
"Relationships, like everything in life, need working on," said Pearce. "I don't know the chairman. Since before last Monday we have never met. It's down to me to build a relationship with him and him with me.
"But that's the same with me and my players. The man-to-man interactions are what makes you.
"For him to accept my reasons for not taking the job and be so supportive, it took me back a bit.
"He was half of the opinion that I was going to come through the door and his mentality on the phone was fantastic.
"He welcomed me back to the club at any stage - even when he thought I wasn't coming back. That took me back, and a couple of days later we spoke again about coming in July.
"It wasn't an easy decision for me to come to, make no mistake about that. But for both parties it has worked out fantastically well."