Sky Bet Championship: Gary Brazil wants Nottingham Forest to restore some pride
Caretaker boss Gary Brazil wants Nottingham Forest to restore some pride towards the end of the season.
Last Updated: 14/04/14 4:56pm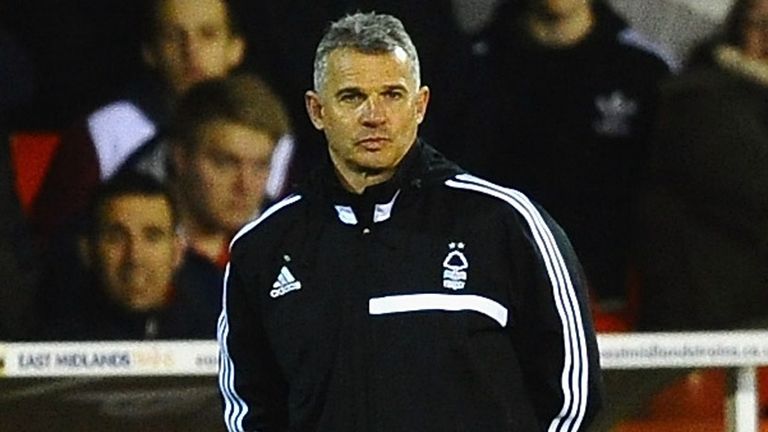 Forest went down 5-2 to QPR at Loftus Road at the weekend - their 12th game without a win - to sit 11th in the table, five points off the play-offs with four matches left to play.
Brazil admits it will now be tough for his side to make the top six, but he wants the players to at least give the fans something to cheer about in the remaining games - starting at home to Birmingham on Saturday - as well as building momentum for when new boss Stuart Pearce takes over in the summer.
The caretaker boss told the Nottingham Post: "This is a big football club, it deserves a group of players who want to fight hard for this club.
"There comes a point - and you can look at managers and coaches - when players also have to raise themselves.
"They have to take responsibility for the performance. That is not blaming the players. We as a whole group have to take responsibility. It can't just be myself, Jimmy (Gilligan) and Steve (Sutton).
"We have to get everything going to get a positive performance against Birmingham. As a whole group, we have got to pick ourselves up. We have to work hard.
"The fans deserve more in terms of results. We have a responsibility, in the last four games, to make sure that it happens, that we give them better."
Very hard
He added: "It makes it (the play-offs) very hard now, doesn't it? You are going to have to win all of your remaining games and rely on somebody else to lose.
"For me, from where I sit, it is 12 games without a win. I looked at that stand and saw it full of Forest fans - they deserve better right now.
"We need to get a little bit of pride back for ourselves and to give this club some pride back before we get to the end of the season.
"Everyone is looking forward to Stuart's appointment and him coming in.
"But we do not want the season just to peter away without us showing some quality, before we get to the last game against Brighton."