Chile defender Gonzalo Jara expects Spain will provide a stern test on Wednesday
Last Updated: 14/06/14 1:49pm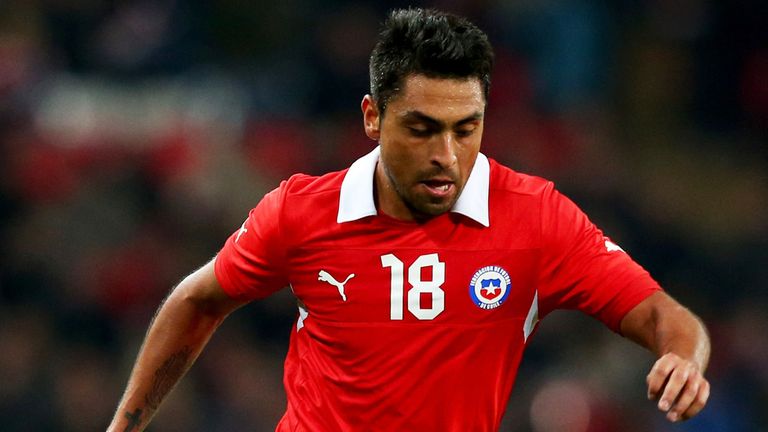 Nottingham Forest defender Gonzalo Jara expects Spain will be out to avenge their mauling by the Netherlands when they play Chile on Wednesday.
Jara was part of the Chile team that started their World Cup with a 3-1 victory over Australia on Friday night in Cuiaba.
But the 28-year-old believes World and European champions Spain will be hurting after the 5-1 defeat to the Dutch, who top Group B on goal difference from Chile.
Spain opened their last World Cup campaign with a defeat to Switzerland before going on to win the competition, and Jara reckons Chile will have to be wary of a backlash.
"They need to win their next game," Jara said. "At the last World Cup Spain lost against Switzerland in their opening game, now it's the same. It's really difficult to face Spain.
"But we've played many friendlies against them. We know their tactics, we know their football."
Chile started impressively against Australia as they swept into a 2-0 lead with goals from Alexis Sanchez and Jorge Valdivia inside 15 minutes.
But Tim Cahill pulled a goal back before the break, and Chile were hanging on to their lead before Jean Beausejour secured the points in injury time.
Jara said: "We can play much better. In the second half it was really, really hard after you've been playing in 30 degrees.
"They have a really good team. They play with wingers, they put every single ball into the box and they have a really good player in Tim Cahill."