Sky Bet Championship: Nottingham Forest boss Stuart Pearce insists relationship with club's owners has not been damaged
Last Updated: 05/08/14 6:11pm
Nottingham Forest manager Stuart Pearce insists his relationship with the club's owners has not been damaged by the saga over Jamaal Lascelles and Karl Darlow.
Sky Sports revealed on Monday that Forest's owners sold the two young stars to Newcastle despite Pearce warning them not to, before they were loaned back to the City Ground for the forthcoming season.
Pearce spoke openly of his disappointment and further criticised the fact he found out from Lascelles himself that the deal had been concluded.
But Pearce – a Forest legend and former manager of England U21s – believes the event is a symptom of modern football that he will learn from.
"I don't think it's damaged my relationship with the owners. It's a learning curve for me," he told Sky Sports.
"It disappointed me, I can't hide my disappointment, but we move on and my loyalty to the fans of this football club and the people I work with, and the players, overrides everything.
I don't think it's damaged my relationship with the owners. It's a learning curve for me.
Stuart Pearce
"It's modern day football. I don't agree with it in any way, shape or form. I think everything should go through the manager.
"But owners own football clubs, they put people in place to make decisions for them and I think in the modern game you have to accept it and work with it in some ways.
"It still won't stop the likes of myself, as a manager, giving a direct answer as much as I can if I get asked a direct question.  
"The bottom line is that the chairman has been as far away as Kuwait the whole of the summer, so I've not had a conversation with him with regard to the players.
"But I did with other financial people at the football club, they asked my opinion about what I thought of the offer and I said don't do the deal – but the deal was done.  
"It's quite disappointing not to be told before the player tells you himself it's done but we'll move on from that – it's happened now."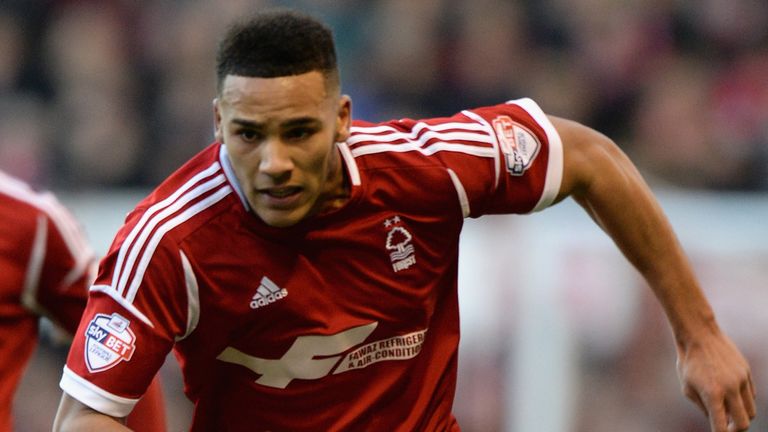 Pearce is preparing to take charge of his first Championship game as Forest manager, having taken over at the City Ground at the end of last season, when they host Blackpool on Saturday.
And the 52-year-old does not expect the events of this week to affect defender Lascelles and goalkeeper Darlow, whom he believes still have Forest "at heart".
Pearce said: "They're two outstanding young professionals. I don't think any of it will be a problem for them because of the nature of the two individuals.
"I believe they're worth more in terms of their market value. I told the people at the club that when I was asked the question.
"But Irrespective of that I'm delighted to have them back for a season. I think I can improve them as players."