Nottingham Forest chief executive Paul Faulkner targets Premier League
Last Updated: 03/09/14 6:13pm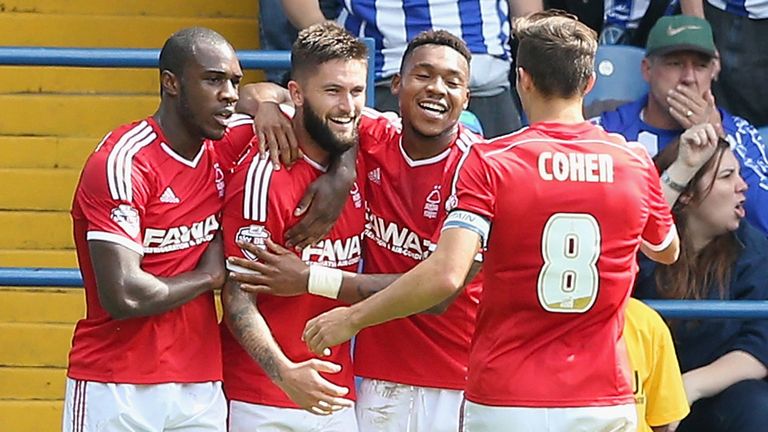 New Nottingham Forest chief executive Paul Faulkner admits he is preparing for life in the Premier League, although he insist the club are not taking anything for granted.
Faulkner, who held the same position at Aston Villa for four years before leaving his post at Villa Park last month, is working on a plan for top-flight football in case the Reds do win promotion this season - Forest head into the international break top of the Championship table with 13 points from their first five matches.
The 36-year-old believes many things are already in place for Forest to make the step up.
"We are looking to a couple of different scenarios. There is a plan for if we are in the Championship next season and a plan for if we are in the Premier League," Faulkner told the Nottingham Post.
"My priority is off the pitch. On the pitch, you can see that Stuart Pearce is there and that is his domain. He is the manager.
"I have to work with the chairman and the manager but my role is really to make their lives easier.
"We want Stuart focusing on the team, on the squad and getting the results. More than anything it is about working with the fantastic staff, to get the business side of the club ticking along, so that we can be a really strong club."
Faulkner added: "The training ground is really, really impressive. When I met Stuart there, for the first time, I was really not sure what to expect. It was my first time there and, while I had seen photographs, I was really impressed.
"The new building there is great, while there has been a lot of work done in the academy building as well. Then there are all the facilities, the indoor pitches, the training pitches... they are Premier League facilities.
"That is an important aspect for me. It is not something that many people get to see.
"But it is the working environment where the managers and the players are all the time."