Middlesbrough have denied having any interest in Blackpool's Barry Ferguson
Middlesbrough manager Tony Mowbray has dismissed speculation that he has an interest in Blackpool's Barry Ferguson.
Last Updated: 24/10/12 2:37pm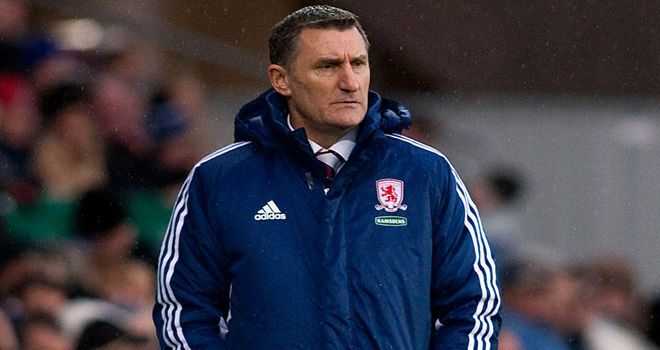 The former Scotland international has been linked with a move away from Bloomfield Road, and Boro were one of those suggested as a possible destination.
But Mowbray insists he is not interested, admitting he only previously showed an interest in the player before he joined Blackpool last year.
"I really don't know where that's come from," Mowbray told the Evening Gazette.
"An agent did enquire with me earlier this week and I told him 'no, there's no room in our midfield'.
"Barry Ferguson is a player that we enquired about last summer and it obviously didn't happen and he went to Blackpool.
"We have got enough midfield players, as Nicky Bailey found out last night by not starting the game and Kevin Thomson is injured, so he didn't start the game.
"I know Barry Ferguson can only play centre midfield so I don't know where that's come from, it's never been in my thoughts.
"It's important for me to say that for the players we've got, Barry's not a player I'm trying to bring to the club."
Bates
Meanwhile, Mowbray has stated that he has not held talks with Matthew Bates about his re-signing for the club.
The former Boro captain is out of contract after he damaged a cruciate knee ligament for a fifth time in his career last season.
Bates is now back in training, and Boro are allowing him to use their facilities, but Mowbray says he is yet to talk terms.
"It's not a discussion we've had - somewhere along the line we will see," he said.
"What I would say is Matthew will have his own strong opinions of where he can play his football and what his aspirations are.
"Is there an opportunity at this club? I would have to say Matthew will look at our squad at the moment and see Woodgate, and see Bikey and see Hines and see Friend, who can play centre-back.
"He needs to get himself to a place where he is ready to play football matches and we'll take it from there."