Blackpool chairman Karl Oyston closing on replacement for Ian Holloway
Blackpool chairman Karl Oyston has told Sky Sports News he is close to appointing Ian Holloway's successor.
Last Updated: 06/11/12 10:10pm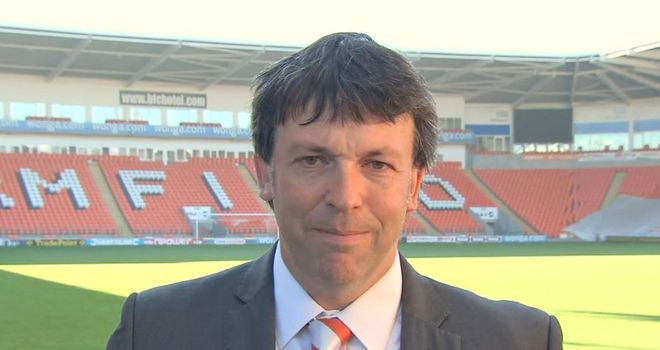 Oyston has already begun interviewing candidates to replace Holloway, who ended his three-and-a-half-year association with the club to take the manager's job at Crystal Palace.
Owen Coyle and Paul Ince were among the early favourites, while Sky Bet have cut current caretaker boss Steve Thompson to 8/13.
And Oyston said: "We've spoken to a few people and we hope to make an appointment within the next day or so."
Oyston has moved quickly after watching Bolton and Blackburn's results suffer during their recent spells without permanent managers.
He said: "I've seen some of our near neighbours, Championship clubs in and around Lancashire, take some time over it and the instability's not done them any favours. I'd like to move quite quickly."
Several managers employed elsewhere have shown an interest in the Blackpool job - much to Oyston's annoyance.
He said: "I'm very disappointed to say I've had applications through agents from managers in work. I do feel like contacting those clubs where the managers are employed and spilling the beans. It's poor form. We'll do things properly."