Steve Thompson in the dark over who will succeed Ian Holloway as Blackpool boss
Blackpool caretaker boss Steve Thompson is in the dark over a replacement for Ian Holloway.
Last Updated: 07/11/12 9:19pm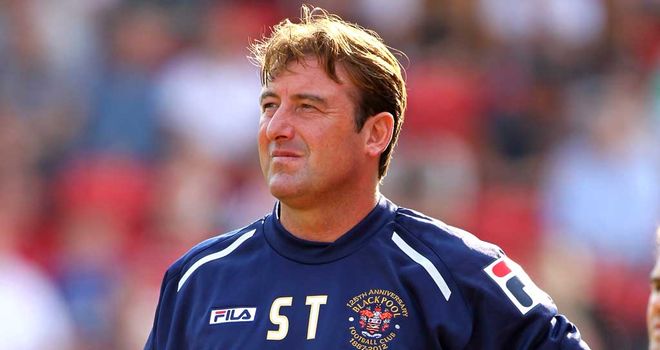 Portsmouth boss Michael Appleton is reported to be the top target for chairman Karl Oyston to succeed Ian Holloway, who left at the weekend to join Crystal Palace.
But Thompson's chances of landing the role full time were enhanced after goals from Thomas Ince and Ludovic Sylvestre earned the points at Hillsborough.
"We have been concentrating on the game today so I don't know what the speculation is at the moment," Thompson said.
"Karl will probably sit down and find out who is going to take over here. Whatever happens you have a fantastic bunch of players with some great support.
"Whoever comes in, whatever role I am taking, I will just give it 100% like I always do at the club. You have got a special bunch in there.
"I will speak to the chairman just like I did on Saturday to let him know how it went on. All we can do is concentrate on Bolton now and make sure the lads put in a performance like that again.
"I'm just keeping it ticking over until something gets finalised. I don't know who's going to come in. Whoever does come in, I will support them and I will back them because Blackpool is a special club."
On the performance, he added: "The big satisfaction for me is the clean sheet. We worked on things regarding Sheffield Wednesday and the set pieces and how they play.
"I'm chuffed with the defenders and also the performance of Chris Basham, who I thought was absolutely immense."