Paul Ince set to take over as Blackpool manager early next week
Blackpool are on the verge of naming Paul Ince as their new manager, according to current caretaker boss Steve Thompson.
Last Updated: 17/02/13 9:09am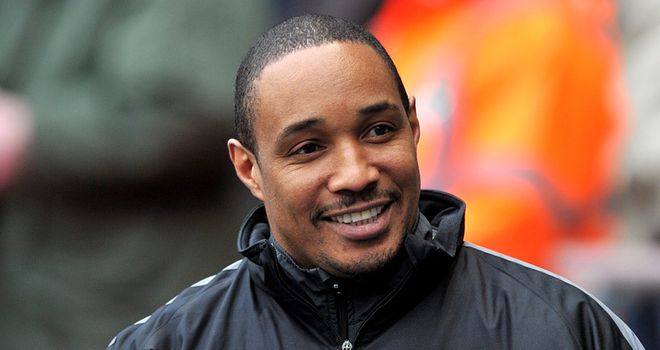 Thompson was in charge for their 1-0 defeat at Ipswich on Saturday but he fully expects it to be his last game at the helm.
"There's going to be an announcement on Monday. It's going to be Paul Ince," he said. "The deal is very close to being done."
Ince has not managed since he left Notts County almost two years ago and joining Blackpool would see him link up with his son Tom, who has put in a series of impressive performances this season.
Thompson has been in interim charge since Michael Appleton left for Blackburn on 11 January and he hopes at least to remain at the club to help Ince on his return to management.
"It's something I want to do," he added. "It's quite difficult stepping in as No 2.
"As much as you try and do things right, you always know that this time next week you might have your arm round a new manager as his assistant.
"I'll just have to see what happens. I think Paul wants me to work with his team. I'll keep my head down and work as hard as I can for him, but further down the line, I want to be No 1."