England U21s: Tom Ince says his desire shouldn't be questioned
Tom Ince says that his desire should not be called into question following England Under-21s' disappointing showing.
Last Updated: 15/06/13 1:45pm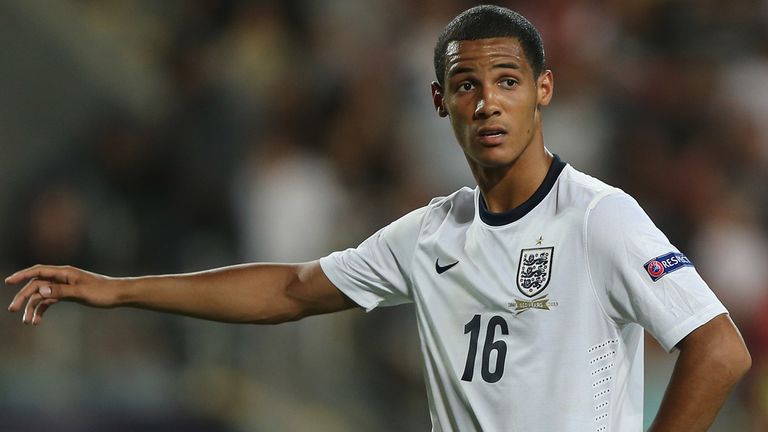 England coach Stuart Pearce claimed that a few of his side had not performed at their best during the tournament, while some pundits suggested that the current crop of Under-21 players do not have the necessary desire or hunger required to succeed at international level.
Blackpool winger Ince argues that is not the case and uses his own path to representing his country as an example.
Ince said in the Daily Mirror: "I left the reserves at Liverpool to play first-team football on loan at Notts County.
"I then went to play alongside grown men at Notts County, who played week in, week out to put food on the table for their families and all the rest of it.
"After I'd had that four or five month loan spell there, I went back to Liverpool, I sat down with my dad and I said, 'Do you know what? I need more of that'.
"I don't think that's a lack of desire. I had the odd occasion where I would go up to Melwood and train with Steven Gerrard and Jamie Carragher. I could have signed an extended three-year contract, stayed at Liverpool and not played. But I wanted to work hard."
The poor showing at the Under-21 tournament has led to the widespread belief that the players are over-hyped, but Ince says that is not the case either.
Ince added: "I don't think it's a case of us telling ourselves we are this and that. It was just that we didn't turn up.
"We would be the first players to hold our hands up, but as far as people questioning the hunger to play in a major tournament and win it, no. I don't think that's the case."
The Blackpool winger is seen as one of the stars of the Championship and has been linked to a number of Premier League clubs, but says he will give his all to the club if he doesn't move on:
He insisted: "If I am still a Blackpool player next season, I will give 110 per cent and more than I did last season."