Blackpool chairman Karl Oyston says he has nothing against using agents
Despite not paying any agent fees last season, Blackpool chairman Karl Oyston insists he would if needed.
Last Updated: 07/09/13 7:32pm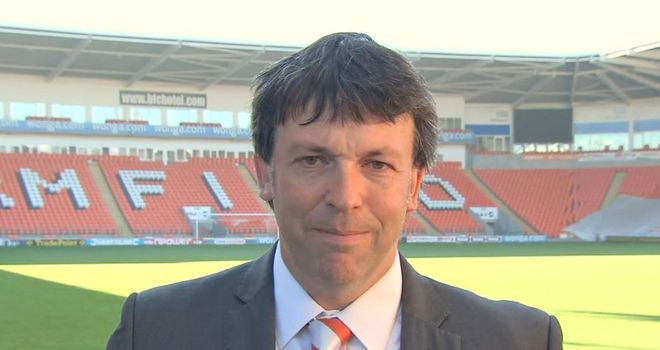 The Football League published the list of agents fees paid by every Football League club and Blackpool were one of a handful in the country not to pay anything - and the only in the Championship.
But Oyston insists it is not a matter of Blackpool looking to avoid paying.
"I have no issue with paying agents who do a good job in bringing their clients to our club," he told The Blackpool Gazette.
"A number of agents have fees agreed with us for modest payments, but only if we are promoted and their client has played in half the games.
"There's a bit of a myth that I'm totally against paying agent fees - I'm not.
"Often the agents don't even turn up. They just sit in their offices in London and try to bully us into paying £50,000 or £100,000 for signing a player. Usually there are 10 or 15 other players we can sign who don't come with the agent's fee. It's about getting value for money.
"At Blackpool we want to empower Paul Ince to get the best out of his squad. We do that by giving people positive incentives to play well and then be rewarded.
"It works both ways. It's good for us but it's also good for the players, who know that if they work hard and we do well, they will be rewarded.
"Other clubs may well have some players who work hard and do well, yet other players who contribute little, if anything, get the same."