Transfer news: Blackpool manager Paul Ince claims son Thomas will stay until summer
Blackpool manager Paul Ince has denied rumours his son Thomas Ince will be leaving Bloomfield Road in January.
Last Updated: 17/01/14 2:56pm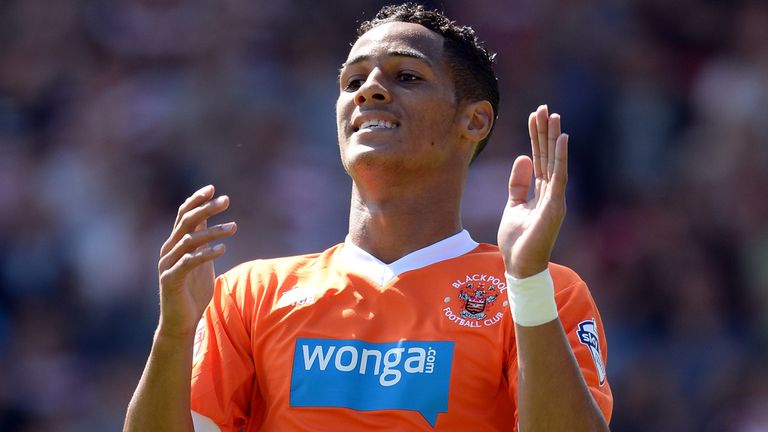 The England Under-21 winger has been the subject of speculation with his contract at Blackpool set to expire in the summer.
Both Paul and Thomas Ince were absent from training on Thursday and the manager missed his press conference, leading to speculation the pair had travelled to London to negotiate a deal with Ligue 1 side Monaco.
However, Paul Ince has refuted the claims and insists the attacking midfielder remains committed to keepings the Seasiders in the Championship.
"Thomas loves playing for this club and loves the fans," he told the Blackpool Gazette.
"It's only natural he will move on eventually, but that will not be in this window.
"He wants to help the players and fans stay in this league."
Thomas Ince is Blackpool's top-scorer in the English second tier with seven goals in 24 appearances and the UEFA Champions League side were said to be keen to tie down a pre-contract agreement with the much-sought after forward.
However, suggestions the pair had met with Monaco representatives infuriated the manager and Paul Ince claims his personal activity has nothing to do with the media.
"I don't need to explain to anyone what I do personally," he said.
"My focus is on Blackpool Football Club totally and will always be. We shouldn't let rumours, like Swansea the other day, get in the way of this club trying to move forward."
Should Thomas Ince leave Bloomfield Road in the summer when his contract ends, the club would be able to claim compensation with the player being under 23 years of age.