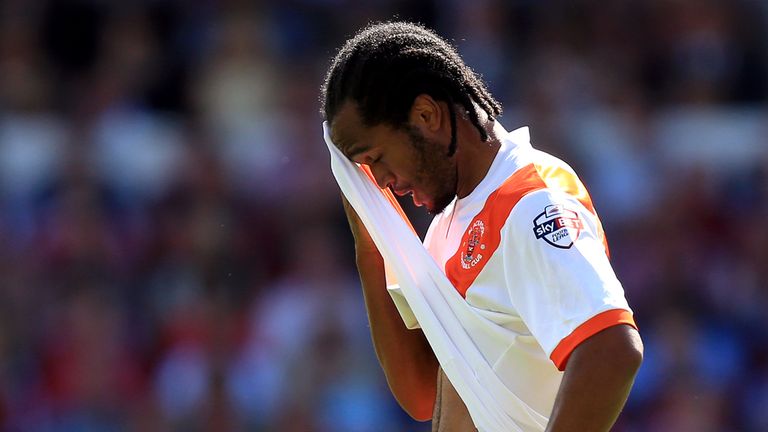 Blackpool chairman Karl Oyston has labelled the predicament the club found themselves in at Nottingham Forest last Saturday as "regrettable and avoidable" but refused to point the finger of blame at secretary Chris Hough.
Hough has come in for criticism after the Seasiders were only able to name two senior players on the bench for the 2-0 defeat at the City Ground.
But Oyston insists he had the final say as Jose Miguel Cubero missed out due to work permit problems, international clearance was needed for Joan Oriol and Ishmael Miller still required Football League clearance.
He told the Blackpool Gazette: "Blackpool FC shouldn't be in the position we find ourselves in at the moment and Saturday's situation at the City Ground was both regrettable and avoidable.
"But I'll start by making one thing clear, our secretary Chris Hough will take absolutely no responsibility for what happened.
"I've seen plenty of criticism levelled at him since the game at the weekend, but he was under instruction from me not to play anyone who wasn't properly registered.
"The fact is that since the manager started work we've wasted several weeks on things we shouldn't have for a number of reasons. That's what caused the situation we had on Saturday. It was always important we hit the ground running with our preparations for the season and we didn't do that.
"We wasted far too much time chasing targets we would never ever be able to recruit. In many cases, there were illegal requests from agents which would have meant us breaking tax and football rules. We are not prepared to conduct our business in that way.
"There's no other way of doing things than doing them properly, and I'll continue to stick to doing what I believe is for the long-term benefit of Blackpool FC."