Championship: Ipswich players respond to Mick McCarthy in 2-1 win over Yeovil
Mick McCarthy gave his Ipswich side a stern half-time talk to help them beat Yeovil 2-1, leaving Gary Johnson deflated.
Last Updated: 18/09/13 8:07am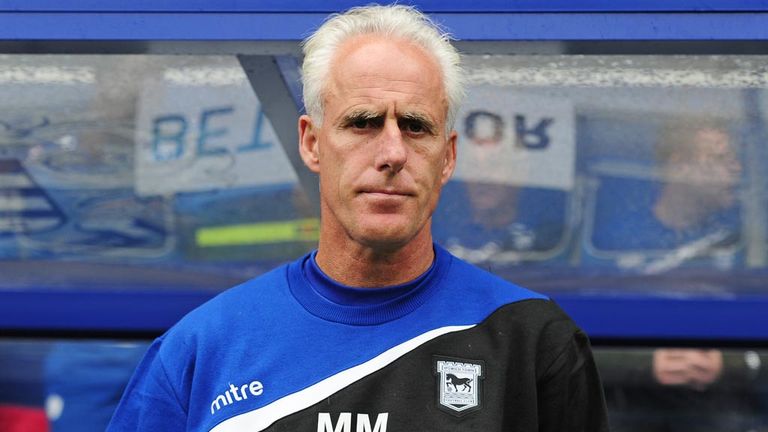 The Town boss watched his team largely control the first half at Portman Road but go in at the interval a goal down following Joel Grant's stunning strike in the 42nd minute.
McCarthy left his players in no doubt of his thoughts during the break after Ipswich were booed off by a section of the home crowd.
And he got the reaction he wanted as goals from Daryl Murphy and Aaron Chambers secured the three points and lifted Ipswich into the top half of the Sky Bet Championship.
The Blues boss revealed: "At half-time, I was livid at our inability to make the final pass.
"We were trying to score too quickly and we were crossing from bad positions. We should have been in front when we conceded so I didn't mind us getting the bird (from the fans)."
McCarthy was left more delighted by two goals in the first 15 minutes after the restart as Murphy equalised at the second attempt and Cresswell stroked home a clinical right foot shot after seeing his initial low cross rebound back into his path.
After Town followed up Saturday's comprehensive 3-1 win over Middlesbrough with another victory, McCarthy added: "The players have said it was harder to beat Yeovil than it was Middlesbrough.
"But that was because we had more forward play and more attacks. But when we gave it away, they came straight back on top of us. They have got some tidy footballers."
Yeovil boss Gary Johnson was left disappointed by the manner of his side's performance in the second half - keeping them in the dressing room for almost 45 minutes after the defeat.
Johnson said: "I needed to go through a few things with the boys. We lacked the energy and competitiveness in the second half - we have to play the game more vigorously.
"We gave Ipswich time and room and you can't do that at this level. You have to be more clever.
"We did enough in the first half to be 1-0 up, but we were a little disorganised after the restart.
"We allowed Ipswich's experienced strikers to hold the ball up and their experienced full-backs to get forward. We didn't do enough in the final third."
A surprise win, which would have been Yeovil's first since the opening day, looked on the cards at half-time after Grant had found the top corner from 20 yards - a strike described as "fantastic" by Johnson.
The winger had been coveted by Ipswich in pre-season - a fact not lost on McCarthy who admitted: "It was Sod's Law that a player I spoke to in the summer steps up and scores."