Transfer news: Yeovil goalkeeper Marek Stech does not expect to renew contract
Yeovil goalkeeper Marek Stech has admitted he probably will not be renewing his contract with the club this summer.
By Vasek Kadlec
Last Updated: 19/05/14 5:40pm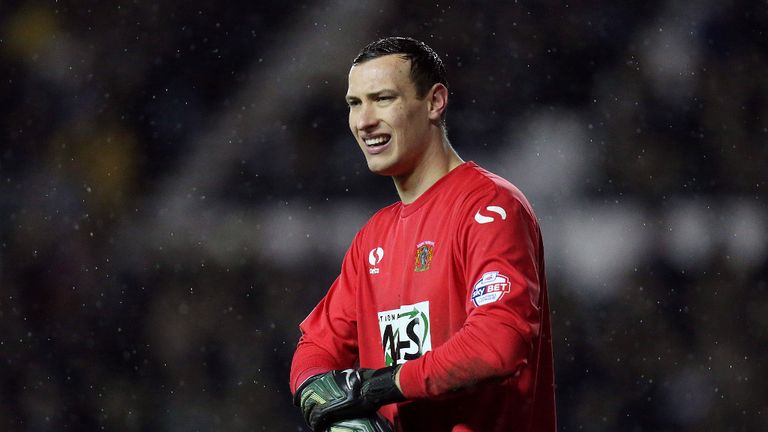 The Czech goalkeeper has made it clear he would like to play in the Championship or even the Premier League, and with moves to either Watford or Sparta Prague being rumoured, it seems his future is up in the air following Yeovil's relegation.
Fellow international Tomas Vaclik is the current Sparta No.1 but there have been reports that he could be on the move to Swiss side FC Basel this summer.
"The Sparta lads already told me during training that they had heard something and that I was on my way back to Sparta. I haven't even discussed it with Tomas, so I don't know if he is leaving or what," Stech told Czech news agency CTK.
"My Yeovil contract expires in a month and I am most likely not staying there as it would not be good for my future. I would like to stay in the Championship or even get into the Premier League, that's my dream.
"I will get in touch with my agency after international duty and then we'll see. There has been no specific offer yet but I know there has been some talk about some clubs from London.
"There was a hint about Watford but that came up because both their goalkeepers should be leaving. I don't want to say by that that they are interested in me, it's just that we have chatted about it."
The 24 year-old has made it clear he is only interested in being at a club where he would be No.1, after spending much of his West Ham career as back-up.
"I don't want to go to a club where I would be a substitute again. When I joined West Ham in 2006 I was very young and spent three seasons as cover for Robert Green. He was basically not having any injuries, so I only appeared in three fixtures," Stech added.
With both Watford and Sparta Prague linked with his services, Stech admits he would be happy to join either club this summer.
"My heart would be 100 per cent for the return to Sparta because I spent a lot of time there and I know the club. On the other hand, Watford is in the Championship. They have a chance to get into the play-offs and into the Premier League, which is excellent.
"I have been in England for almost eight years now, I have a family and I'm almost at home there. If it was possible, I would like to stay there. I would not be against moving elsewhere either, though."