Rachubka aims to keep focus
Goalkeeper Paul Rachubka is determined to restore his reputation with the Leeds fans after his nightmare blunder.
By Matthew Skinns
Last Updated: 01/11/11 2:12pm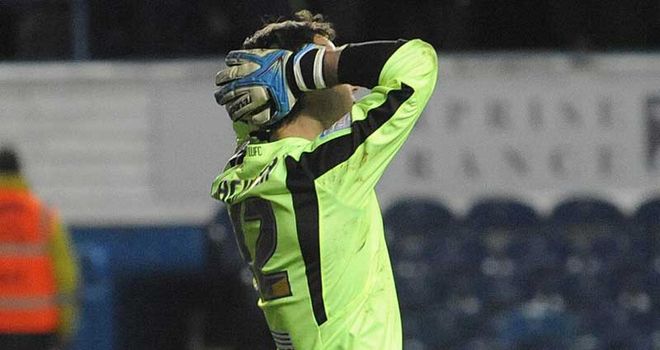 Paul Rachubka is determined to prove to Leeds fans his costly mistake in a 1-1 draw with Coventry was an isolated incident as he looks to re-establish his reputation.
Rachubka replaced injured first-choice goalkeeper Andrew Lonergan against Coventry last month, but mishandled a Cyrus Christie cross to gift Richard Wood a last minute equaliser.
The former Manchester United youngster admits the pressure to consistently avoid mistakes is heavy but believes the nightmare experience will focus his resolve.
"It's what happens in goalkeeping. You can be stood there in a frozen yellow jersey and you are exposed if you do anything wrong," he told the Yorkshire Evening Post.
"If you do things right, it's a case of 'well done', but you are expected to do things right. You are in a bit of a no-win situation - why be a goalkeeper?
"You've just got to believe in yourself and keep going and that's what I've done.
"I know I've got a long way to climb back with my reputation and have got to prove it to all the fans again that it was a one-off.
"You can keep that sort of thing focused in your mind and I won't forget about that in a long time."