Police find 'no substance' to racism allegations against Oldham midfielder Lee Croft
Oldham midfielder Lee Croft will not face police action over an incident involving a ball boy at Sheffield United.
Last Updated: 25/10/12 12:48pm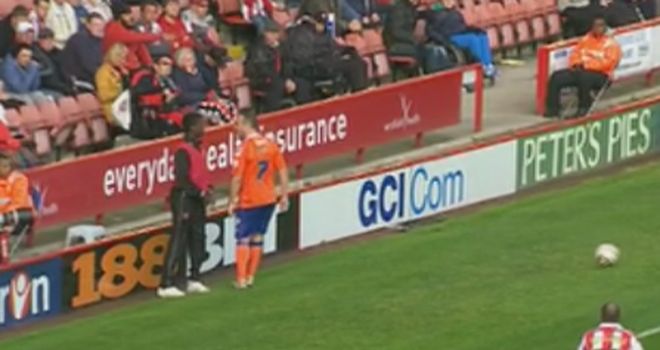 Croft was reported to the police after the club's 1-1 league draw at Bramall Lane after it was alleged he racially abused a ball boy who hindered his attempt to take a quick throw-in while his side trailed 1-0.
The winger vehemently denied any wrongdoing and South Yorkshire Police have now confirmed they found "no substance" to the allegations.
A spokesman for the force told the Manchester Evening News: "South Yorkshire Police have completed and concluded their investigation into allegations that a Sheffield United ball boy was abused by the Oldham Athletic player Lee Croft towards the end of the match between the clubs at Bramall Lane on Saturday, 13 October, 2012.
"The investigation has revealed there to be no substance to suggestions of racial abuse. Lee Croft has, however, accepted he spoke inappropriately to the ball boy and he has apologised for his behaviour and any upset that was caused as a result.
"The apology has been accepted by the ball boy and with that acceptance, there is to be no further police action. Both Sheffield United and Oldham Athletic Football Clubs have been fully supportive and co-operative throughout the investigation. "