Furman may sit out cup clash
Dean Furman's participation in Oldham's FA Cup trip to Nottingham Forest is up in the air due to international commitments
Last Updated: 04/12/12 4:38pm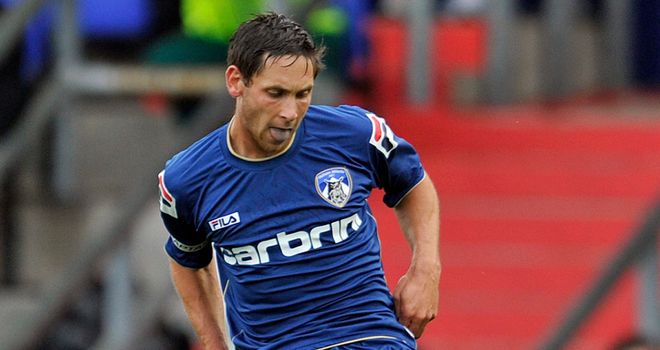 Dean Furman's participation in Oldham's FA Cup trip to Nottingham Forest is up in the air due to international commitments
Latics captain Furman is expected to be called up by Bafana Bafana for their African Nations Cup campaign on home soil that gets under way in January.
Under FIFA rules stating players should join their squads two weeks before major international tournaments, Furman would be departing on the same day he is due to lead Paul Dickov's men at the City Ground.
Furman told the Manchester Evening News: "I don't know if I will be in the squad yet.
"The South Africa manager came over last month and spoke to the manager. That meant I didn't have to go to the training camp later this month.
"But I don't know yet about the FA Cup match. The games are to be played on January 5 and the tournament starts on the 19th, so we'll have to look at it."
He added: "It's a massive game for the players, the staff and the fans and I am very keen to play.
"Sometimes, it's not up to me. If I am selected (for South Africa) we would have to look closely at the dates and see if there is a way that we can work around them."