Paul Clement defends Fernando Llorente's sprint stats
By Mathieu Wood
Last Updated: 20/04/17 11:34pm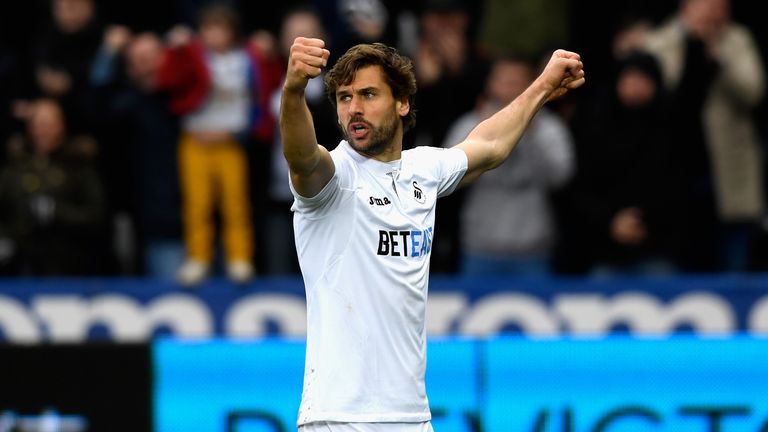 Swansea manager Paul Clement has leapt to the defence of striker Fernando Llorente following accusations the Spanish striker does not try hard enough.
Llorente, the former Juventus and Sevilla player, is Swansea's top scorer with 11 goals but hasn't scored since a 3-2 victory over Burnley on March 4.
Initially, Llorente's form following Clement's arrival in January sparked an upturn in results for the relegation-threatened club but he has been hampered by ankle and leg injuries in recent weeks.
The experienced World Cup-winning Spaniard was singled out for criticism by Frank Lampard last weekend following Swansea's lacklustre display against Watford.
Lampard pointed to data which suggested the Spaniard had sprinted only 19.2 metres in the 81 minutes he was on the pitch at Vicarage Road.
However the former Chelsea and Bayern Munich assistant made a strong defence of Llorente's work rate, despite Swansea's own statistics indicating the 32-year-old did not make a single sprint against the Hornets.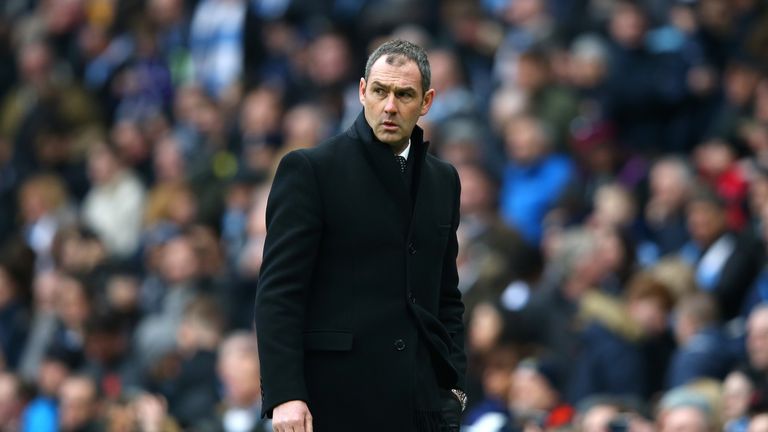 "We do look at the stats and believe it or not that is 20 metres more than he has done in other games," Clement said.
"At Liverpool - where he scored twice - he sprinted zero metres, it was the same against Watford.
"That figure would not have been mentioned if we had won at Watford, or played differently.
"It was never an issue in the game against Burnley (where another Llorente brace included a last-minute winner). Burnley, he sprinted at 34 metres, his highest sprint stats under me is 65 metres."
Clement added: "If I want someone running in behind it would not be Fernando.
"You want them to work as hard as you can and covering high-speed running distances, but in previous games we have worked really hard in games.
"You cannot look at a player in isolation, but I don't get the feel that Fernando does not care or is not showing passion. That's not true."
Clement admitted ahead of Saturday's crucial home fixture with Stoke that Llorente needs to be in better physical condition for the final few weeks of the campaign.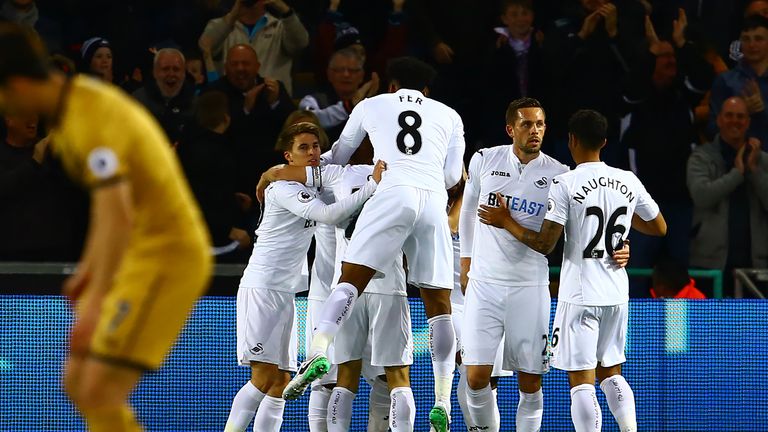 "Fernando has come off the back of some good performances where he's really made the difference," Clement said.
"But then he's picked up his injury which led to another injury and a frustrating time.
"He wasn't 100 per cent at Watford. He said after the game he didn't feel at his best, and that's obviously had an impact on the way he played.
"He does need to be fitter, but then the question is a bit like the dilemma we had at West Ham.
"Do we start him or bring him on at half-time? He's very important either way."