Rodgers happy with signings
Brendan Rodgers says he is relatively pleased with how the transfer window went although he missed out on 'one or two' players.
Last Updated: 01/09/11 6:03pm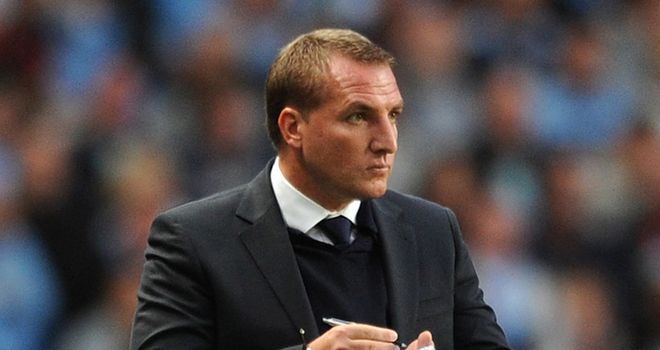 Swansea boss Brendan Rodgers says he is happy with how the transfer window went for his side although he missed out on 'one or two' players on transfer deadline day.
The Premier League new-boys re-signed Fede Bessone to boost their left-back options following Alan Tate's injury setback and also signed Darnel Situ, a central defender who can also play as a holding midfielder.
But Fabio Borini's agent has confirmed the Swans missed out on re-signing the striker, who played a leading role in helping the club win promotion last term, with Borini instead heading to Roma from Parma.
With the transfer window shut, Rodgers is now looking forward to working with the players he has and pushing the Swans up the league.
He told Sky Sports News: "We had done most of our work at the beginning of the window and really the last couple of days was just about trying to get the strength into the group and get some cover for certain positions that we needed.
"So there was one or two players that we maybe wanted to get that we weren't able to get but that was through no fault of our own, it was just circumstance and maybe just a little bit late.
"But overall yes I'm relatively pleased and now it's shut, we can now move on and we know where we're at."
Defence priority
He added the priority had been in defence but the Swans had also been looking to add more depth to their midfield area.
"I'm very happy with the offensive players that we have - I feel that they'll score goals and they create goals and every day in training that chemistry between them is improving and getting better so I've got no worries there and I'll assess that over the next four or five months," he said.
"I just felt that maybe we needed some more reinforcement in midfield but if I didn't get it I wasn't too unhappy because the players that have been here have been fantastic so far.
"But our priority really was at the back where we had only two recognised fit centre-halves and both those players have been fantastic Ashley Williams and Steven Caulker. Gary Monk is still getting back to full fitness so it actually left us a little bit short in that area with Alan Tate getting injured.
"So it was going to be very important that we could reinforce that element of our group and we have done that so I am happy."