Moyes a fan of Swans' style
Everton manager David Moyes has voiced his admiration for 'purists' Swansea ahead of his side's trip to the Liberty Stadium on Saturday.
Last Updated: 23/03/12 3:09pm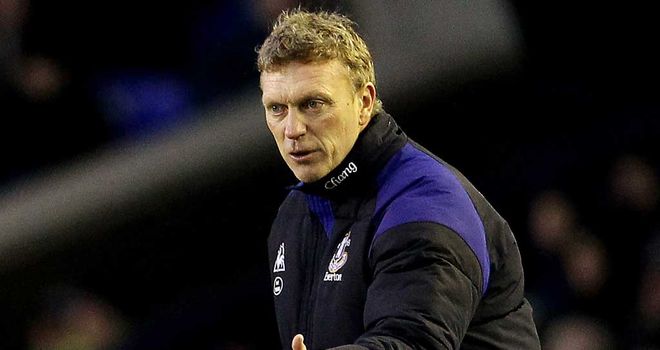 Everton manager David Moyes has voiced his admiration for 'purists' Swansea ahead of his side's trip to the Liberty Stadium on Saturday.
The Toffees will take on a Swans side who have defied expectation under Brendan Rodgers this season, their first in the Premier League.
Having been widely tipped following their promotion last May to go straight back down, Swansea - currently eighth in the table - have instead adapted well to the top flight, continuing to find success by playing the same dynamic brand of football that got them out of the Championship.
Purists
Their progress has certainly impressed Moyes, who is anticipating a tough task in South Wales, where the home team have been beaten only twice this term.
"Swansea are real purists in terms of what they want to try to do," said Moyes. "The style they play is great and I've admired what they have done.
"I'm looking forward to this, but it will be a tough game. We will have to make sure we try to stop the rhythm of their play, because if you don't, then they get into it.
"They are making 500 or 600 passes in every game they play - they are out-passing Manchester United and Arsenal in games.
"So you have to be aware that there will be lots of times in the game where you don't have the ball because of how well they do it."
Former Watford and Reading boss Rodgers, 39, was appointed as Swansea manager in the summer of 2010 and Moyes has paid tribute to the work done at the club by his counterpart.
"They are doing great in the league - they are certainly going to be in the Premier League (next season), so it's probably just about where they finish now," he said.
"Brendan has done a great job and has worked very hard to get into the position he is in. He deserves everything he is getting."
Up until last week's Merseyside derby the 10th-placed Toffees had been unbeaten in nine games in all competitions, but they then lost 3-0 to Liverpool at Anfield and 1-0 at home to Arsenal in the league either side of a 1-1 FA Cup quarter-final draw with Sunderland at Goodison Park.
Slow starts
Moyes feels his team have been guilty of making slow starts in recent matches but does not think his players have been performing too badly in general.
"Against Arsenal, for the first 20 minutes we weren't very good but after that, you couldn't turn around and fault the players in terms of what we were trying to do," he added.
"We have not started the last few games very well and we need to make sure that is something we are aware of. But I think the players realise when they have played well - I told them they had after the (Arsenal) game.
"We also played well against Sunderland and were unlucky not to get through in that, so overall, I don't think the players have done an awful lot wrong."