Swansea defender Taylor confident he will return from broken ankle a better player
Swansea defender Neil Taylor has vowed to recover from his broken ankle a better player.
Last Updated: 08/09/12 12:26pm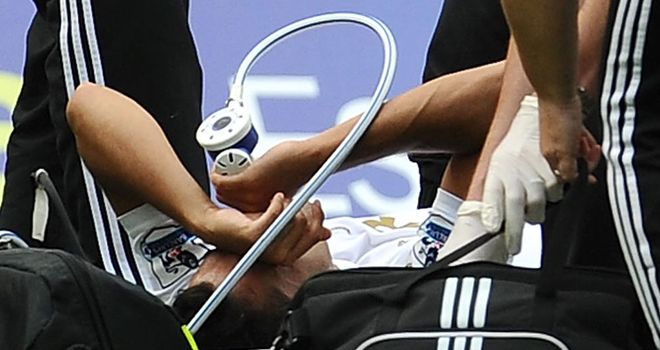 Taylor will miss the rest of the season after breaking his ankle in three places during last weekend's draw with Sunderland.
The Wales international has undergone successful surgery and the full-back is confident he will make a full recovery.
"It was a freak accident," said Taylor.
"I've always been a tackling full-back and I will remain so.
"But I knew straight away something was wrong. I didn't look that long at the ankle but when the pain started rushing to it I knew it was pretty bad.
"Now I want to come back fitter and stronger. I've got a year to work on strengthening other parts of my body and come back like a new signing raring to go. I'm mentally strong and have the support of my family. I owe it to them to battle my way back.
"The surgeon told me that the operation went as well as it could have and they put the ankle back together as perfect as possible.
"In a lot of cases they said it would have been a career-threatening injury, but they have given me a great chance of making a full recovery."