Swansea manager Michael Laudrup won't sacrifice the style of his side
Michael Laudrup has vowed not to abandon Swansea's passing principles in search of Premier League points.
Last Updated: 07/10/12 1:33pm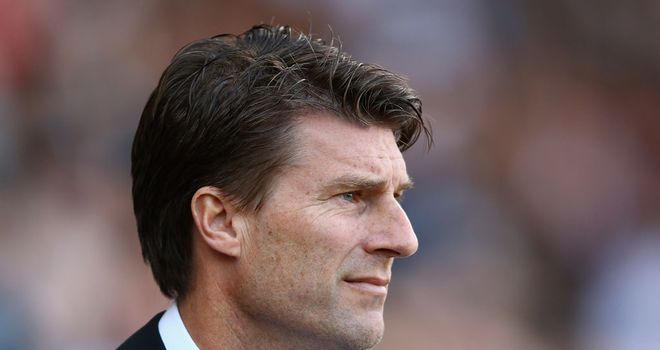 Laudrup's side came from behind to secure a 2-2 home draw with Reading on Saturday but wins have proved hard to come by, the last one against West Ham back in August.
"Given the way we play, it could be easier if we just played direct every time," Laudrup said.
"When you lose games and the confidence is not the highest, it would probably be easier to just pump the ball up there to the two up front and see what happens.
"But it is not the way we play and we will continue playing as we do.
"We just have to remember all the things we have to do - the movements, the
tempo - as we did in the second half (against Reading). We have to do it this way, otherwise we will struggle."