Gerhard Tremmel keen to impress following Michel Vorm's injury
Gerhard Tremmel is relishing the opportunity to impress for Swansea following Michel Vorm's injury.
Last Updated: 29/10/12 8:57am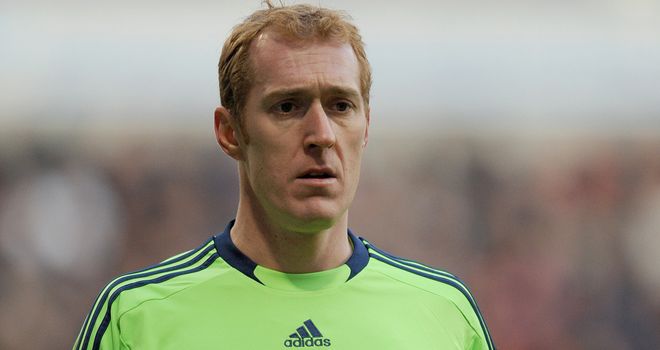 Tremmel came on for the remaining 30 minutes of Saturday's game to replace Vorm, who is facing up to six weeks on the sidelines after sustaining a groin injury trying to keep out Carlos Tevez' winning goal.
And with the German keeper expected to continue in Vorm's absence, the 33-year-old is hoping to prove his worth as the Swans take on Liverpool in the Capital One Cup followed by a home clash with Chelsea.
"It will be an interesting few weeks ahead," said Tremmel.
"We have Liverpool on Wednesday and Chelsea next Saturday. That's why I came here to Swansea. Obviously, Michel played very well last season, as did the whole team.
"You don't get many chances, but I have been training hard and I want to prove to the manager that I can come in and play.
"Now I have a chance, because of an injury, and hopefully I can get a few games.
"I hope Michel gets well very soon - it's obviously a bad feeling when you come on because of an injury.
"Luckily I didn't have much to do when I came on, because the team played so well.
"I think we deserved at least a point because in the second half, especially, we created some good chances. "