Michael Laudrup plays down Ashley Williams comments as Swansea host Liverpool
Swansea boss Michael Laudrup is not expecting a flashpoint between Ashley Williams and Luis Suarez on Saturday.
Last Updated: 23/11/12 5:58pm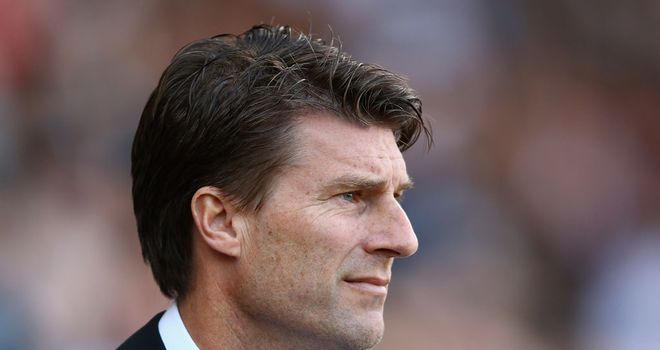 An untimely serialisation of Williams' book this week revealed Liverpool's Suarez is "streets ahead of any player" the centre-half has "truly disliked".
Despite that frank assessment, Laudrup trusts his player to keep his emotions in check at the Liberty Stadium.
He said: "We know all about Luis Suarez - and Ashley Williams certainly seems to know about him. The comments are not something that surprised me because nothing surprises me in football.
"There have been lots of comments about Suarez, not only from Swansea but lots of other clubs, but there is a referee on the pitch and three other officials and they have to manage the game.
"The important thing is for our players to keep inside the rules and I am 100% sure they will and we will try to win this game. But I have no problem with Ashley Williams playing against Luis Suarez, no problem at all."
Laudrup knows Suarez will provide a goal threat, but he said: "It is not about one man. We all agree he is a player to watch, but it's only part of it; you have to look at the people who make the passes."
Former Swansea manager Brendan Rodgers will be returning to the Liberty Stadium with his Liverpool team and Laudrup hopes his predecessor will receive a good reception.
He said: "Football is about strong emotions and I think it is up to each fan who comes to the stadium to do what he or she wants to.
"He did great here, like Roberto Martinez and Paolo Sousa. We can't say how other people should react but if you ask me what I would do then I would applaud him."