Michel Vorm hails Swansea City teammate Michu
Swansea goalkeeper Michel Vorm has hailed striker Michu for his impressive performances so far this season.
Last Updated: 04/12/12 3:53pm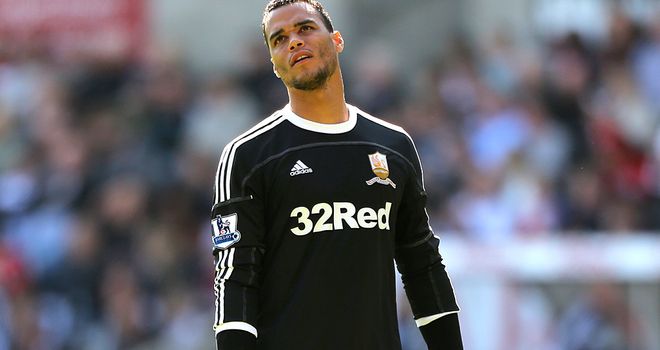 The 26-year-old has scored 10 goals in 15 Premier League appearances for the Swans, and was on target twice in their 2-0 away at Arsenal on Saturday.
Vorm is pleased with his team-mate's display and is impressed with the Spaniard's calm in front of goal.
"I don't think many people knew much about Michu before he joined Swansea," he told Sky Sports News.
"I think his great strength is that he is calm in front of goal. He is always there at the right time. His left foot is amazing and he is good for the club."
Vorm has recently returned to training after recovering from a torn groin muscle and is raring to resume competitive action.
"I missed a couple of games and I have been pleased with what I have seen [of the team during this period]," he said. "I have enjoyed the boys' performance and am happy to see what they have done.
"I am also happy be outside today (training)."
Vorm then backed Swansea chairman Huw Jenkins' intention to make new signings in January to reinforce the squad.
"I think to stay where we are, we need to be steady and get better and compete with the rest of the teams," said the 29-year-old. "So we need better players to reach a higher level."