Michael Laudrup talks up Gerhard Tremmel's recent performances for Swansea
Swansea boss Michael Laudrup admits Gerhard Tremmel has surprised him as No 1 keeper Michel Vorm closes on a return.
Last Updated: 21/12/12 4:16pm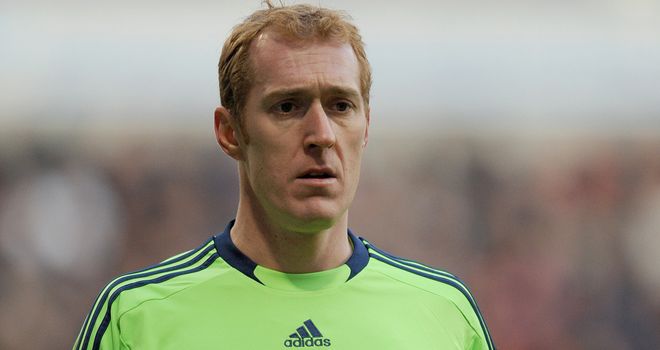 Tremmel has fared well over the last eight weeks after Vorm was forced to the sidelines with a groin injury, his performances helping the Swans move into the top 10 in the Premier League.
While Laudrup welcomes Vorm's comeback, which could happen as early as Sunday at home to Manchester United, he is keen to reward Tremmel's form if the German sees a future for himself at the Liberty Stadium.
"Michel is back in full training so he is back in the squad. I don't want to say he will definitely play but Michel is ready," Laudrup said.
"You always miss players when they are not there but people have asked if we've missed him because they think Gerhard has done well and I agree.
"Being a second goalkeeper is the most difficult position you can have because you hardly ever play and you have to wait and wait.
"And as a manager you don't know what the reaction will be when they come in because they can be rusty.
"But Gerhard has done well and it is very important to know you have a goalkeeper of quality when things happen. He has surprised me; I didn't know him a lot but he has done well.
"It is the last year of his contract and we'd be delighted if he can stay here for one more year. It will be up to him because he's had a taste and maybe he would want to go somewhere and be a No 1 - but I will be pleased to have him."