A flare was set off in the away end during Manchester United's 1-1 draw at Swansea
The police are asking for witnesses after a flare was set off during Swansea's match with Manchester United.
Last Updated: 23/12/12 10:02pm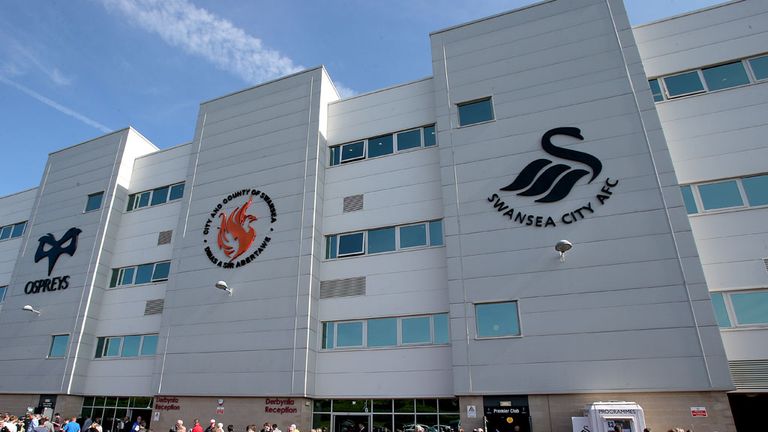 The flare was released after Manchester United scored the first goal of a 1-1 draw in the 15th minute.
Police say it was discharged from the away end and hit the roof before bouncing back into the crowd, and that it was lucky that nobody was injured in the incident.
Detective Inspector Jeff Handley, of South Wales Police, said: "We are proud of the fact that the Liberty Stadium promotes a family atmosphere and welcomes spectators from all over the UK.
"This was a very foolish act by an irresponsible individual and we are fortunate that nobody was seriously hurt today.
"It's important that anybody with information contacts us, so that we can identify the individual and let him or her explain their actions to a court."