Ashley Williams denies kicking the ball at Robin Van Persie's head on purpose
Swansea defender Ashley Williams says he did not kick the ball at Robin Van Persie's head on purpose.
Last Updated: 26/12/12 2:10pm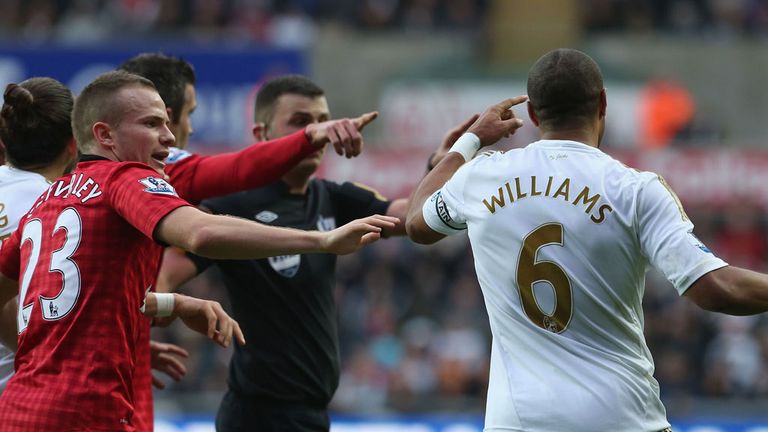 A Williams clearance smashed into a prone Van Persie during the 1-1 draw, an incident which led to a scuffle and a booking for the Swansea man.
And Manchester United boss Sir Alex Ferguson said after the game that he was convinced Williams had deliberately hit Van Persie.
The United boss said: "It's a disgraceful act and he (Williams) should be banned for a long, long time".
Asked about Ferguson's reaction, Williams told the Daily Telegraph: "It's his opinion, he's entitled to it. I understand why Van Persie was angry but I've kicked the ball away in frustration, I wasn't trying to hit him in the head.
"I tried to say sorry but he wasn't having it. I haven't spoken to him since the game and I didn't shake hands afterwards, but only because I didn't see him. As far as I'm concerned, it's no big deal.
"If I had tried to hit him on the head deliberately, I would have missed! It's not like I'm going to shoot and hit him square in the head like that."