Swansea signing Roland Lamah reveals Chelsea star Eden Hazard recommended move
Swansea new boy Roland Lamah has revealed that it was Chelsea star Eden Hazard who convinced him to sign.
Last Updated: 16/01/13 7:41am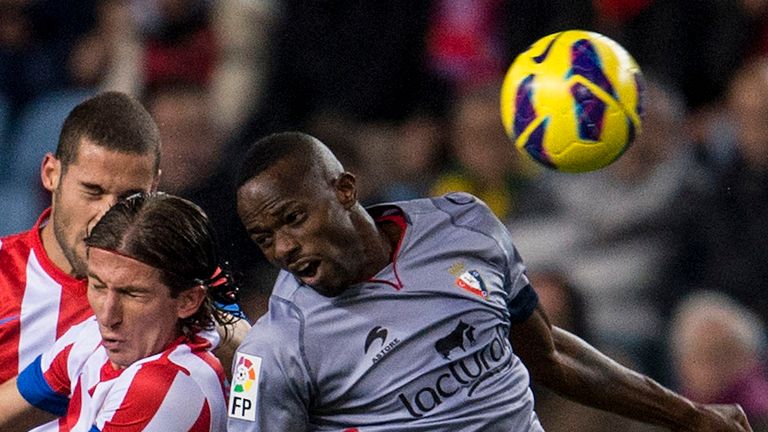 The 25-year-old Belgium international has joined Michael Laudrup's side in an 18-month loan deal from Osasuna with a view to a permanent move.
And it was the endorsement of his fellow Belgian that convinced the winger after Swansea beat Chelsea in the first leg of their Capital One Cup semi-final last week.
"I spoke to Hazard before making my decision. He said he thinks I will feel good here and I hope to play against him next week," said Lamah.
"He said Swansea is a good club to come to and it's very complicated to play against them.
"The last game I watched them play was against Chelsea. A 2-0 win is very good and it convinced me to sign.
"It has always been an ambition of mine to play in the Premier League, every player wants to play here. It's a good league with good players and great fans."
Lamah is hoping that success in the Premier League - alongside compatriots such as Mousa Dembele and Vincent Kompany - will help him earn a recall to the Belgium national team.
"Hopefully I can follow the likes of Dembele, Hazard and Kompany by doing well in England," he added. "It's good that Belgian players are doing so well.
"I hope I can play very well here and get back into the national team and help Belgium to get to the World Cup. I haven't played for them for a few years so it's my objective."