Swansea star Michu says there are no problems with his fitness
Swansea ace Michu has allayed fears over his fitness after being forced off during Saturday's win over QPR.
Last Updated: 11/02/13 9:41am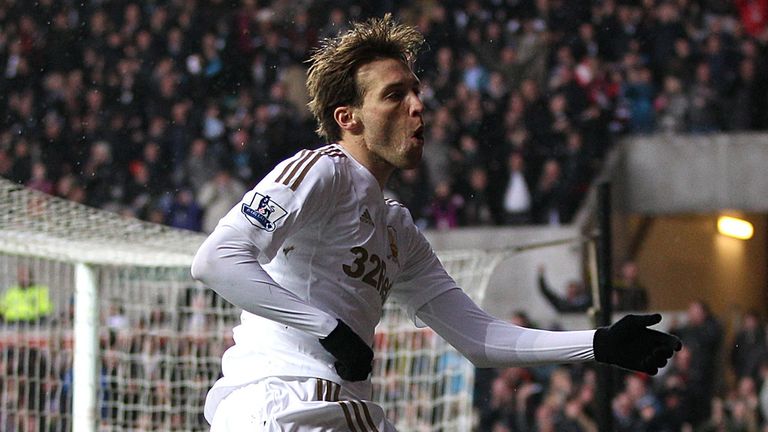 Michu, who scored twice in the 4-1 victory on Saturday, had to come off 10 minutes from time after struggling with an ankle injury during the week.
The Spaniard missed two days of training last week with the ankle problem, but he insists the decision to come off against QPR was just a precaution and he will be fit for next weekend's trip to Liverpool and the Capital One Cup final against Bradford later this month.
"I am feeling good right now," said Michu. "I had problems Monday, Tuesday and did not train - but I trained the rest of the week and was OK to play.
"I felt fine in the game but then with 10 minutes left I had a bang on my ankle. The game was finished so I asked to come off. There's no problem it was just a precaution.
"It will not be a problem especially with Dubai to look forward to with good weather and a lot of sun; it will be good to relax, to train and to think about Liverpool and Wembley."