Swansea's Supporters' Trust express gratitude to chairman Huw Jenkins
Swansea chairman Huw Jenkins has received glowing praise from the club's Supporters' Trust.
Last Updated: 19/02/13 3:48pm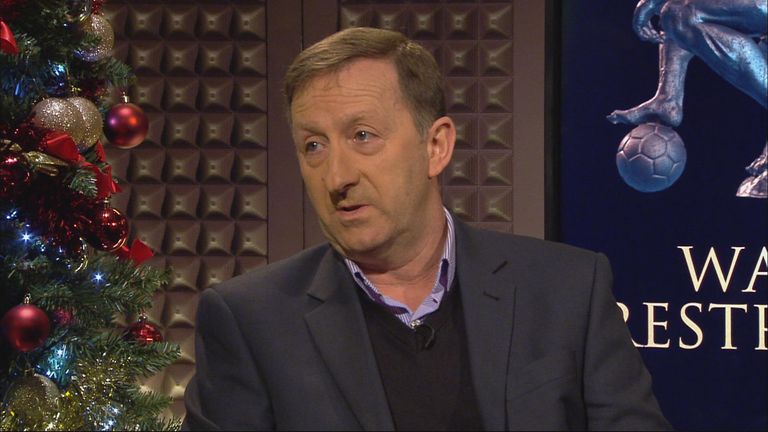 The Welsh club are preparing for Sunday's Capital One Cup final and have all but cemented their Premier League status for another year - less than 10 years after narrowly avoiding relegation from the Football League.
Jenkins has been involved in the club through every step of that journey and led City through the transition from their old stadium, Vetch Field, to their current 20,750-capacity Liberty Stadium.
Supporters' Trust spokesperson Alan Lewis said: "I am sure his fellow board members would say themselves that Huw deserves huge credit. Huw has probably put in as much time as anyone in getting the club to where we are now.
"He would admit himself that when the consortium got together he ended up as chairman as no-one wanted to do it, and none of them had ever run a football club, even though they were businessmen.
"It was a huge personal effort on his behalf and the club ethos he has put in place is one all the directors sign up to and he leads the way in that. His contribution has been as significant, if not more so, than anyone in this story.
"He has had to manage the profile of the club, which is as high as it has ever been, and make sure the future is a sustainable one whether the club had survived in the Premier League or not.
"It's quite incredible what has been achieved, you could not make it up frankly, and if you did no-one would believe you, it's ridiculous really."
Jenkins has taken a keen hold on the club's finances, leading them out of debt and recording a record profit of £14.6m after their first season in the top flight.