Swansea's Nathan Dyer salutes old pal Gareth Bale but warns Tottenham
Nathan Dyer has warned Champions League chasers Tottenham that Swansea are raring to return to winning ways.
Last Updated: 30/03/13 2:19pm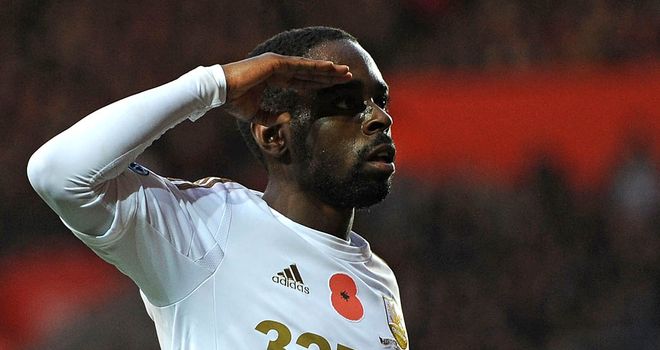 Swansea sit in ninth position in the Premier League table but Dyer is desperate to avenge back-to-back defeats they suffered prior to the World Cup qualifying interlude.
"It is always nice to have a break," he said. "We had a very busy period in January and it is good to have some time away and come back refreshed and ready to go again.
"As well as we have done so far this season we have to keep pushing and see how high we can finish. Hopefully we can bounce back this weekend.
"It would be easy to relax but we will keep going and set our sights higher and set the standard for next season."
Dyer will face his friend and former Southampton team-mate Gareth Bale at the Liberty Stadium and admits he is amazed at how good the Wales winger has become.
"Tottenham are a great side, they have plenty of power and pace and my good friend (Bale) plays for them," Dyer added.
"There is not much that has not been said about him already, and we will have to do our homework and come out fighting.
"The technique he has now is the same as then, but the pace and the power he now has has blown me away. He didn't used to be as fast as that.
"We can't focus everything on stopping him but we will have to try and stop him somehow."